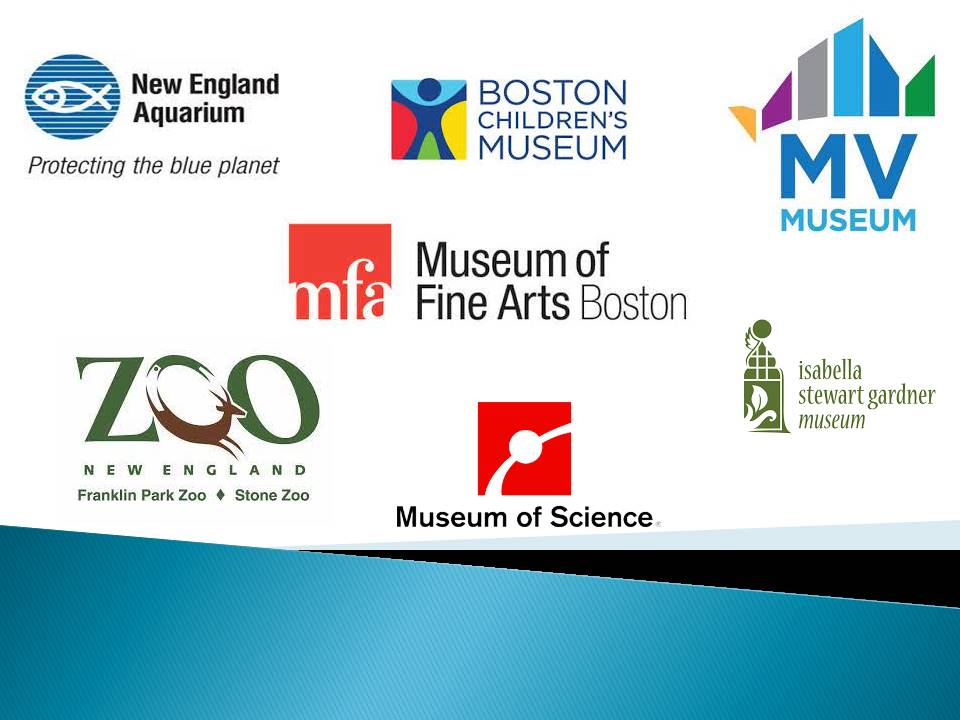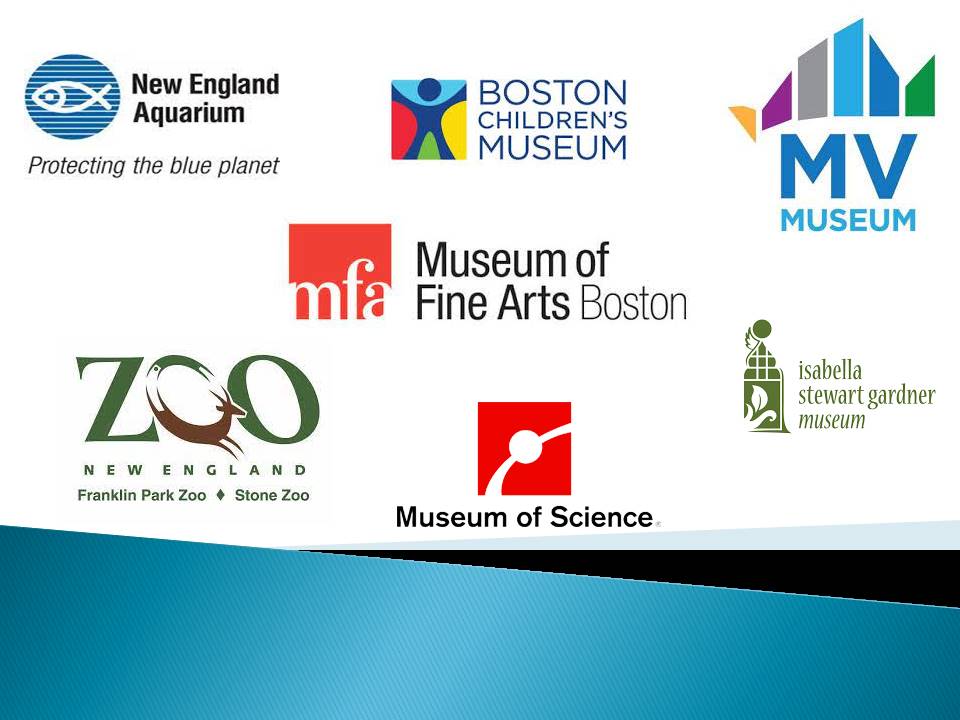 The Library offers passes to several nearby museums including MV Museum, the Museum of Fine Arts in Boston, and the Museum of Science in Boston. These passes are made available through the generosity of the Friends of the West Tisbury Library. Returnable passes are due one week from checkout and must be returned to the West Tisbury Library. 
BOSTON CHILDREN'S MUSEUM ($12 rather than the normal price of $18)
One per date

Please contact the library for the coded pass to reserve your discounted ticket online. 
ISABELLA STEWART GARDNER MUSEUM (admission $15 per adult)
Each museum pass admits 4 people for $5 per person

We have only one pass available for each calendar day the museum is open. Note: The museum is closed on Tuesdays

Pass does not need to be checked out

Pass does not need to be returned to the Library

Children under 18 are always free
MARTHA'S VINEYARD MUSEUM (admission $18 per adult)
Each pass admits 2 adults and up to 4 children

Pass must be returned to the Library
MUSEUM OF FINE ARTS BOSTON (admission $25 per adult)
Select the date of your visit.
Select Admission type.
Before selecting an entry time, enter the Promo Code IP-1630933 (Top Right corner of the screen.) then click Submit.
Select your entry time.
Enter 1 or 2 next to library pass.
Click on Add to Cart
Click on Go to Order Summary and complete order
Each promo code use provides up to two people with $10 admission per person (discounted from the regular general admission charge of $25 per person and the regular special exhibition charge of $30 per person)
You may also bring the code with you to use onsite to reserve same-day tickets, but must present an email from the library with the code to receive the discount. We are encouraging everyone to reserve their ticket in advance if possible as it will allow for easier admission into the museum when they arrive.
Children 6 and under are free. Each pass now allows 2 adults for $10 each (special exhibition + general admission) and up to 4 children 7 – 17 $10 each (special exhibition + general admission). There is no discount for children 7-17 for general admission, as it is already $10.
Patrons receive an email with their admission ticket(s) and need to present their ticket(s) when they arrive at the Museum, preferably on a phone or device, but tickets printed on paper are accepted. For now there is no limit on the number of passes per day per patron.
(adults $29.00, Child 3-11, $24.00, Child under 3 free)
Patron must call the MOS (617-723-2500) to make a reservation or the Museum might be fully booked.  Payment is due when you make your reservation.

Library pass can only be used on day printed on pass

Up to 4 people admitted at a 50% discount off of Exhibit Hall admission. Children under 3 are free but must have a timed ticket.

After you make a reservation, the Museum will send you an email confirmation.

Bring both the library pass and your email confirmation from the Museum. Show both at the gate to enter. You do not need to stop at the box office. 
Patrons must pick up dated pass from the Library

Tickets must be purchased from the Box office, not on-line.

Each ticket admits up to 4 people for a 50% discount of entry fee.

Library Coupons can not be used in conjunction with other discount offers.

Please check

New England Aquarium

for the most currents fees and information
ZOO NEW ENGLAND (Adults $21.95, Seniors (62+) $19.95, Child (2-12) $14.95, Under 2 free)
Go to

Zoo New England

and select "purchase timed tickets to open on-line store.

On Desktop computer, select the "promo code" tab. Enter LIBRARYPASS in the box that pops up. 

On mobile devices, select the menu button , and put LIBRARYPASS in the first box where it says promo code. You will need to call the library for a separate one-time use code as well.

After the code is added , you will see a screen with a calendar. There will also be options for Franklin Park zoo and Stone zoo with times. Click on the date you would like to visit the Zoo. Then click on the time you would like to visit either the Franklin Park Zoo or Stone Zoo.

Once you have selected the time from the appropriate zoo, you will have access to see the discounted tickets valid for $9.00 adult tickets, and $6.00 child tickets. You can select a maximum of 6 tickets. When you have added your tickets, click the next button.

You will then need to enter the code that was supplied by the library, call the library for this specific one-time use code. Once entered, click finish.

You will then put in your billing information. Please note there are currently ticket fees, which will be added to your  purchase total.

A confirmation email will be sent to you with a link to pull up your tickets. You may print tickets or show on your mobile device when you arrive at the zoo.