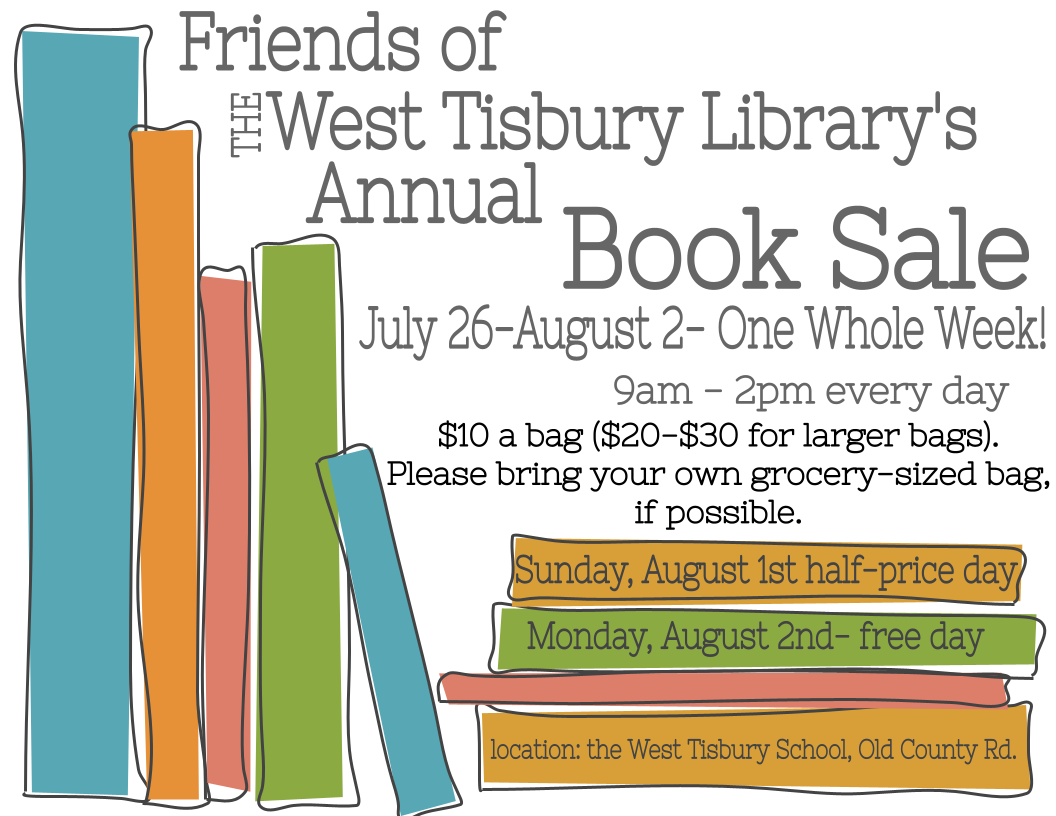 The book sale is ON!
The Board of the Friends announced today that the 61st used book sale will be held this summer.  It will look and feel new and different, but books will be sorted by familiar categories and tremendous bargains will be available.
Sale dates have been expanded.  Monday, July 26 thru Saturday, July 31 are full price days-$10/bag.  Sunday, August 1, bags will be half priced and Monday, August 2 is free day.  The sale is held in the West Tisbury School gym on Old County Road. 
Due to COVID considerations, masks will be required, tables will be 6 feet apart, and customers may have to be limited (150 maximum in the West Tisbury School gym at once).  Social distancing is recommended.
This year's innovation:  most books will be sold by the grocery bag and not individually priced.  $10 a bag ($20-$30 for larger bags).  Please bring your own grocery-sized bag, if possible.  Vineyard authors and "Best of Show" books will be priced and paid for separately. 
All sale proceeds benefit the West Tisbury Library.  Arrangements this year were particularly challenging and the Friends are most grateful to the school administration, the Board of eHhHealth, our forty volunteers and our island book donors.  Without their enthusiastic support and accommodation, the show could not go on.
With a longer sale schedule, categories will be restocked regularly, so come often.
For up-to-the-minute details, please follow the Friends of the West Tisbury Library on Instagram or check the library's website, westtisburylibrary.org