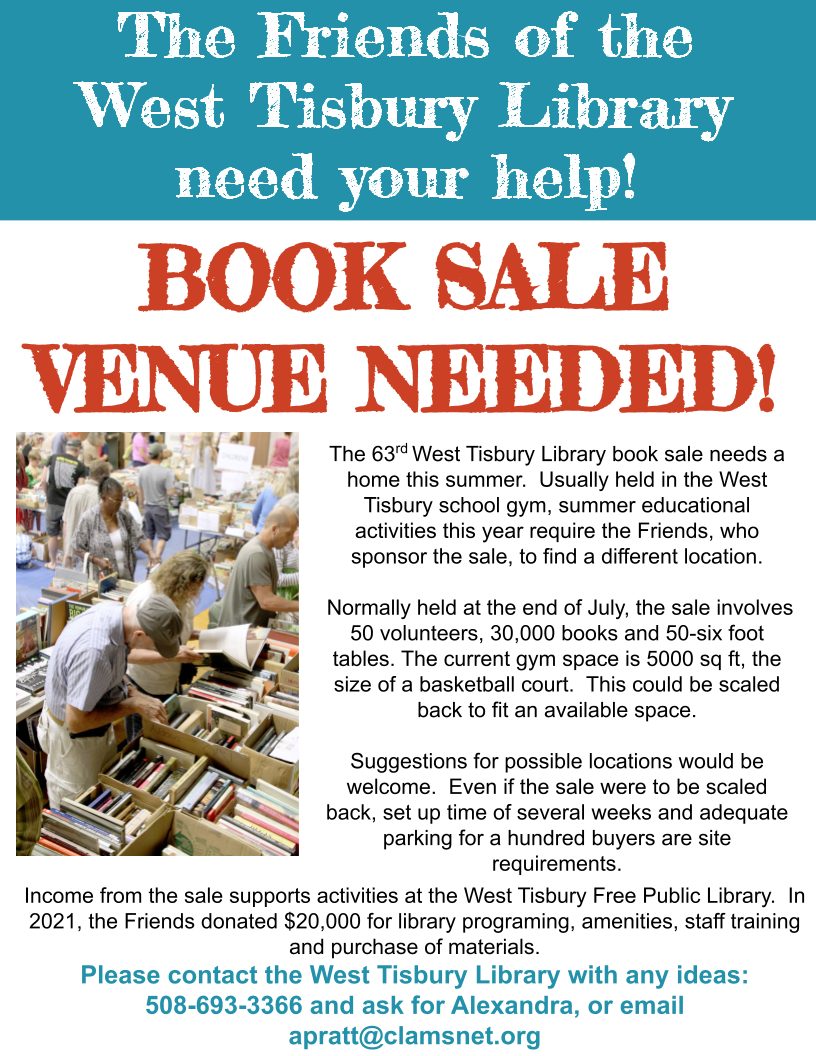 BOOK SALE VENUE NEEDED
The Friends of the West Tisbury Library need your help! The 63rd West Tisbury Library book sale needs a home this summer.  Usually held in the West Tisbury school gym, summer educational activities this year require the Friends, who sponsor the sale, to find a different location.
Beloved by many…Vacations are planned around sale dates…Normally held at the end of July, the sale involves 50 volunteers, 30,000 books and 50-six foot tables. The current gym space is 5000 sq ft, the size of a basketball court.  This could be scaled back to fit an available space.
Suggestions for possible locations would be welcome.  Even if the sale were to be scaled back, set up time of several weeks and adequate parking for a hundred buyers are site requirements.
Income from the sale supports activities at the West Tisbury Free Public Library.  In 2021, the Friends donated $20,000 for library programing, amenities, staff training and purchase of materials.  Zoom programming has allowed patrons to access library programs no matter where they are located—a new and wonderful bonus.
Please contact the West Tisbury Library with any ideas.  508 693-3366 and ask for Alexandra, or email apratt@clamsnet.org