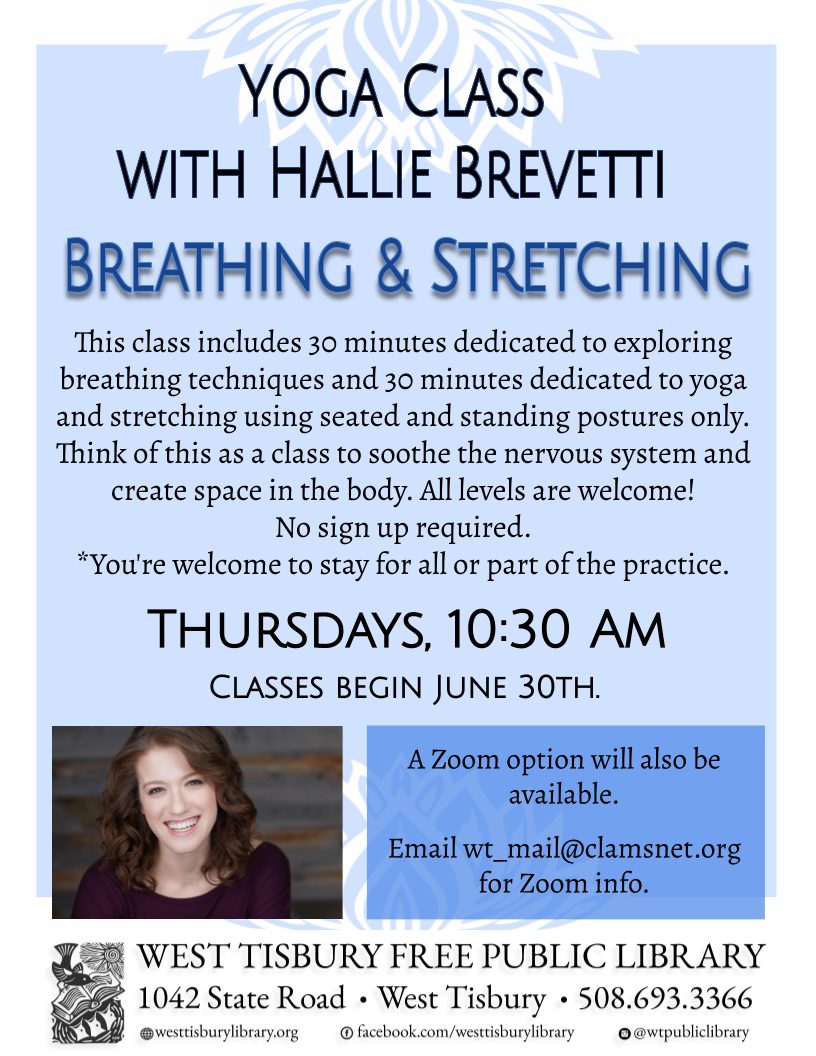 Yoga with Hallie Brevetti: Breathing and Stretching
On summer Thursdays at 10:30am, Hallie Brevetti will teach a series of Breathing and Stretching yoga classes at the West Tisbury Library. Classes include 30 minutes dedicated to exploring breathing techniques and 30 minutes dedicated to yoga and stretching using seated and standing postures only. Think of this as a class to soothe the nervous system and create space in the body. All levels are welcome! No sign up required. Participants are welcome to stay for all or part of the practice. Classes meet June 30-September 29 (No class August 18 & 25).
Free and open to the public. There will also be a Zoom option available. Email wt_mail@clamsnet.org for Zoom info. 
About the instructor:
As a professional actress and dancer, Hallie Brevetti is well versed in ballet, Pilates, yoga, floor barre, and physical therapy principles. She received her 200 Hour Yoga Teacher Certification through EmbraceDC. Please visit www.halliebrevetti.com to learn more.