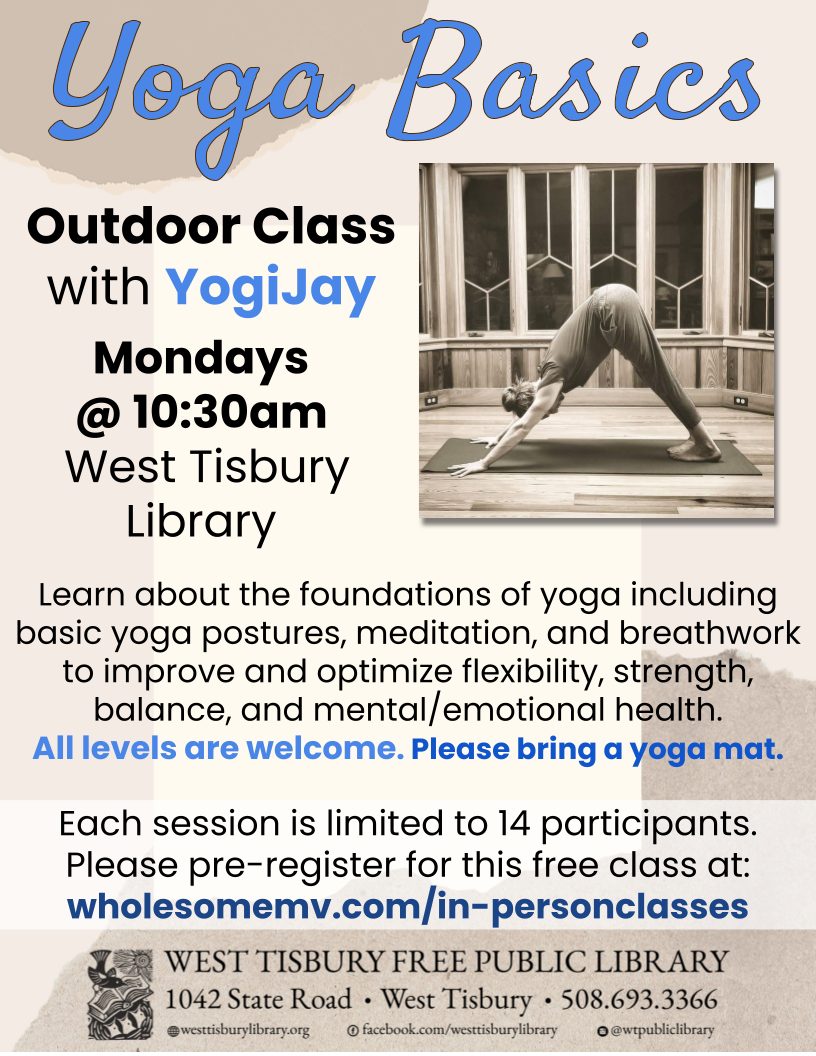 Yoga Basics Class with YogiJay
In-person class!
Learn the practice of yoga with YogiJay and the West Tisbury Library on summer Mondays at 10:30am! Are you new to yoga, never practiced before or looking for some in-person guidance on your practice? This is the class for you. In yoga basics, you will learn about the foundations of yoga including basic yoga postures, meditation, and breathwork to improve and optimize flexibility, strength, balance, and mental/emotional health. All levels are welcome.
Practice will be outdoors however the library's Community Room will be used for indoor practice if there is inclement weather. Masks are required indoors. Please bring a yoga mat. Class size is limited to 14 participants, so please pre-register online to save your spot! If you have any questions, please reach out to yogijay.mv@gmail.com or wt_mail@clamsnet.org.
Pre-register here:
https://www.wholesomemv.com/in-personclasses
Free and open to the public! Classes meet June 28-August 30. No class on July 5.