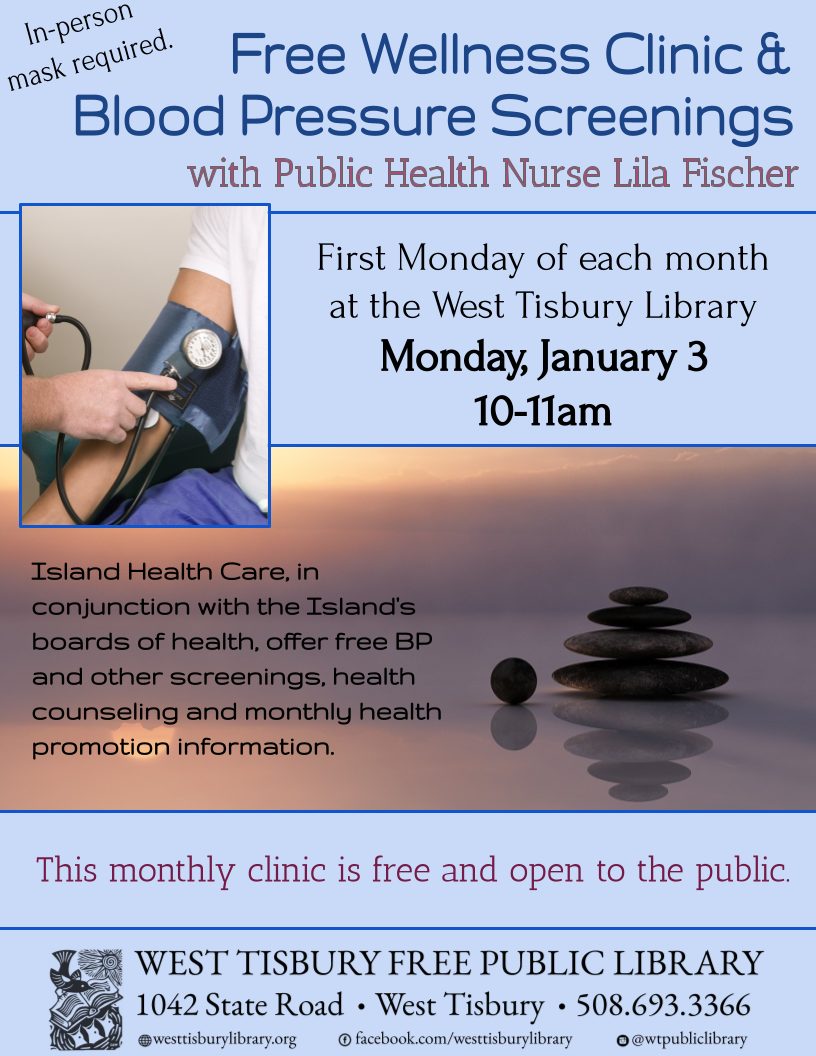 Wellness Clinic & Blood Pressure Screening
On Monday, January 3, from 10-11am at the West Tisbury Library, public health nurse Lila Fischer will offer a free drop-in wellness clinic. Island Health Care, in conjunction with the Island's boards of health, offer free blood pressure and other screenings, health counseling, and monthly health promotion information.
Offered the first Monday of each month. No registration needed. Mask required. Free and open to the public.