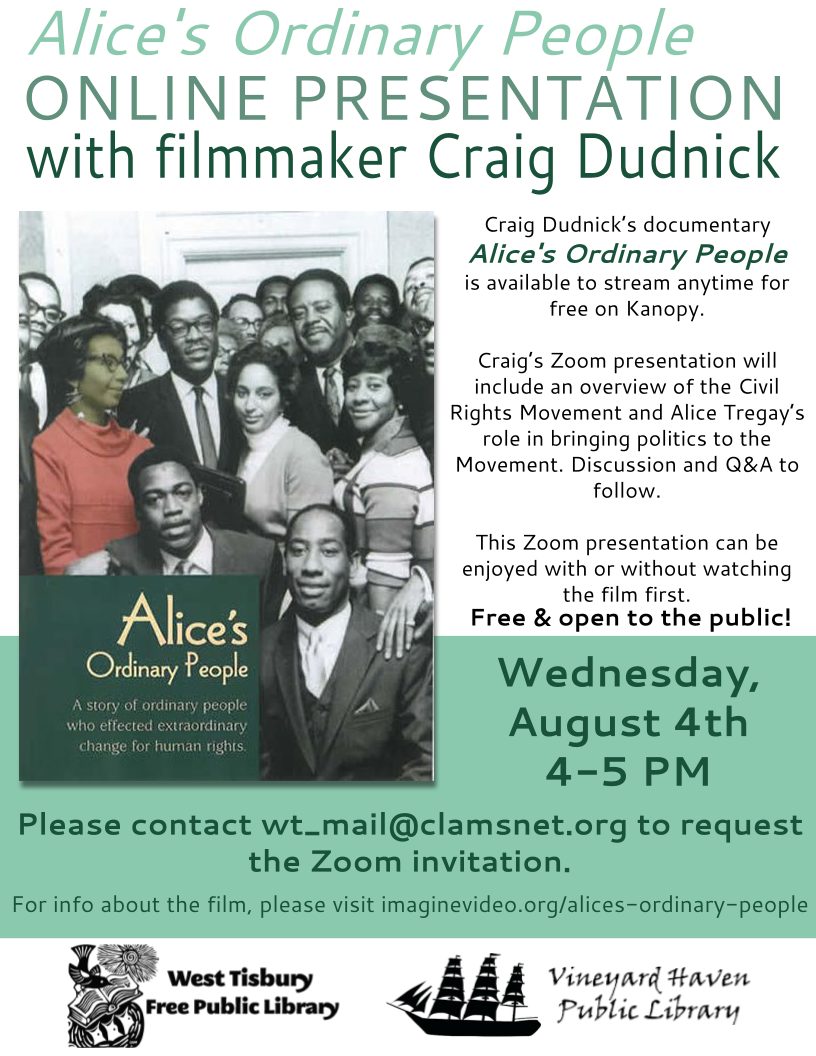 Postponed: Online Presentation with Filmmaker Craig Dudnick: Alice's Ordinary People
POSTPONED! New date TBD.
On Wednesday, August 4th from 4-5pm, please join us on Zoom for a presentation with filmmaker Craig Dudnick. Craig's documentary Alice's Ordinary People is available to stream anytime for free on Kanopy. The Zoom presentation is approximately an hour long, and can be enjoyed whether or not the participant has seen the film.
Craig's presentation will begin with a 30 minute overview of the Civil Rights Movement and Alice's role in bringing politics to the Movement. Discussion and Q&A to follow. Email wt_mail@clamsnet.org to request the Zoom invitation. This event is free, open to the public, and sponsored by the Vineyard Haven Library and West Tisbury Library.
About the film:
Alice's Ordinary People is a documentary about Alice Tregay – a woman who refused to stand still for injustice and brought others together to change what was. Her remarkable story spans the historic period from the marches of Dr. King to the election of Barack Obama, and her great contribution in the field of politics is the thread which connects the two. For more information, please visit imaginevideo.org under the tab Alice's Ordinary People.