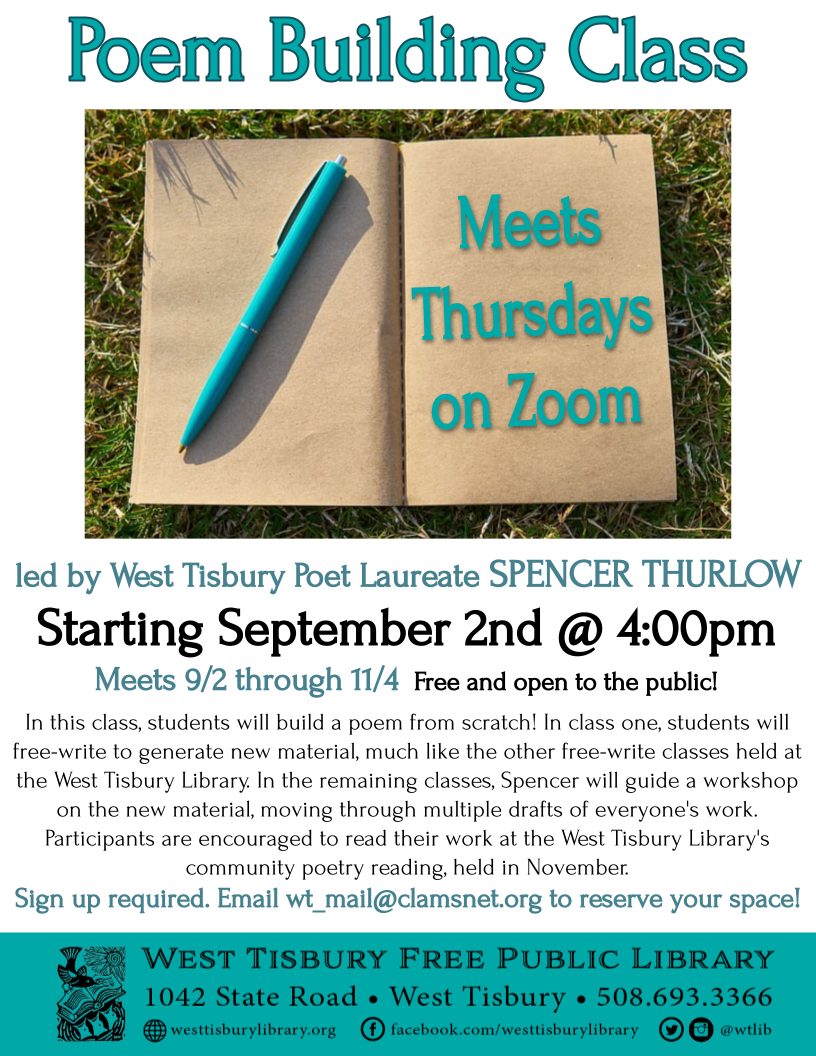 FULL! Online Poem Building Class
CLASS FULL!
Online Poem Building Class
Led by Spencer Thurlow
Starting Thursday, September 2 at 4pm, the West Tisbury Library will host a new online Poem Building Class led by West Tisbury Poet Laureate Spencer Thurlow. In this class, students will build a poem from scratch! In class one, students will free-write to generate new material, much like the other free-write classes held at the West Tisbury Library. In the remaining classes, Spencer will guide a workshop on the new material, moving through multiple drafts of everyone's work. Participants are encouraged to read their work at the West Tisbury Library's community poetry reading, held in November.
Classes will meet virtually through Zoom Thursdays at 4pm. Class will be limited to five participants. Sign up is required. Please email wt_mail@clamsnet.org. Class dates: 9/2 through 11/4. Free and open to the public! This series is sponsored by the Martha's Vineyard Cultural Council.