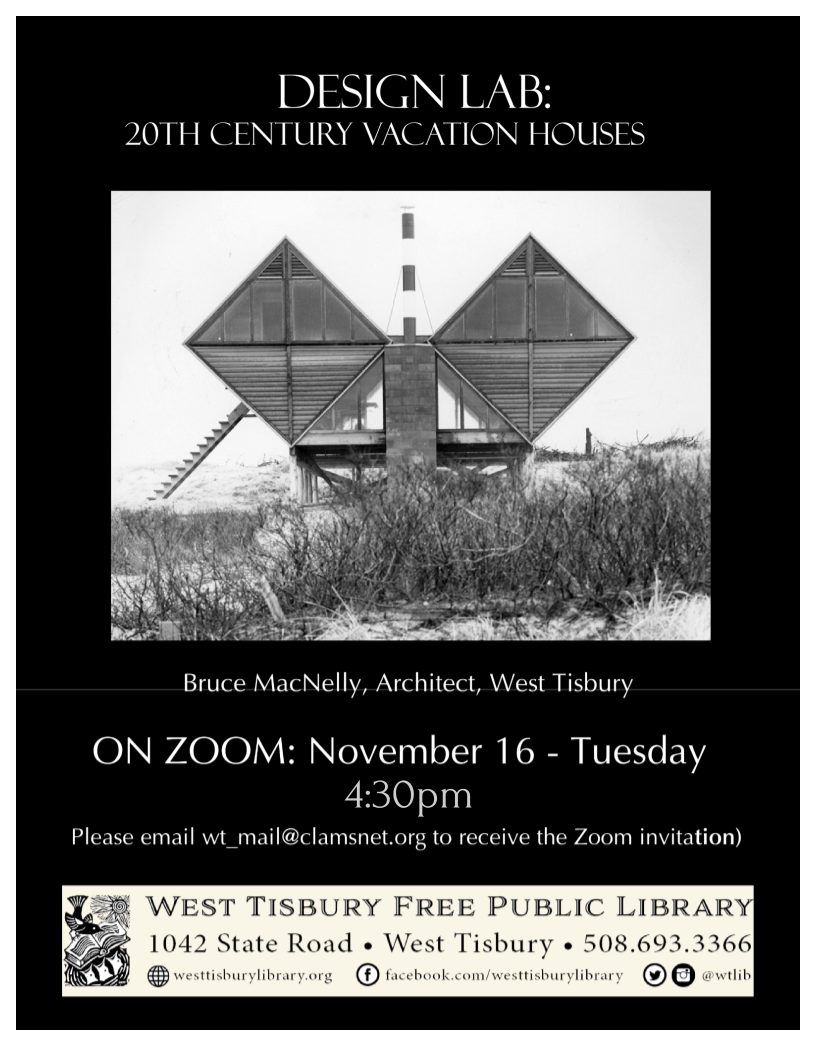 Online Architecture Presentation
On Tuesday, November 16 at 4:30pm, the West Tisbury Library will present the fourteenth in a series of Zoom presentations by local architect Bruce MacNelly. Mr. MacNelly's talk, titled "Design Lab: Twentieth Century Vacation Houses", will examine how the vacation house, and the beach house in particular, was fertile ground for architectural experimentation during the 1950's and '60's.  All who are interested in attending this online presentation may contact the library at wt_mail@clamsnet.org to receive the Zoom invitation. Free and open to the public.
With his wife, Linda Joy Cohen, Mr. MacNelly is a principal in MacNelly Cohen Architects in West Tisbury. During his academic career he has taught at The Graduate School of Design at Harvard, Rhode Island School of Design, and Wentworth Institute of Technology, among other institutions.