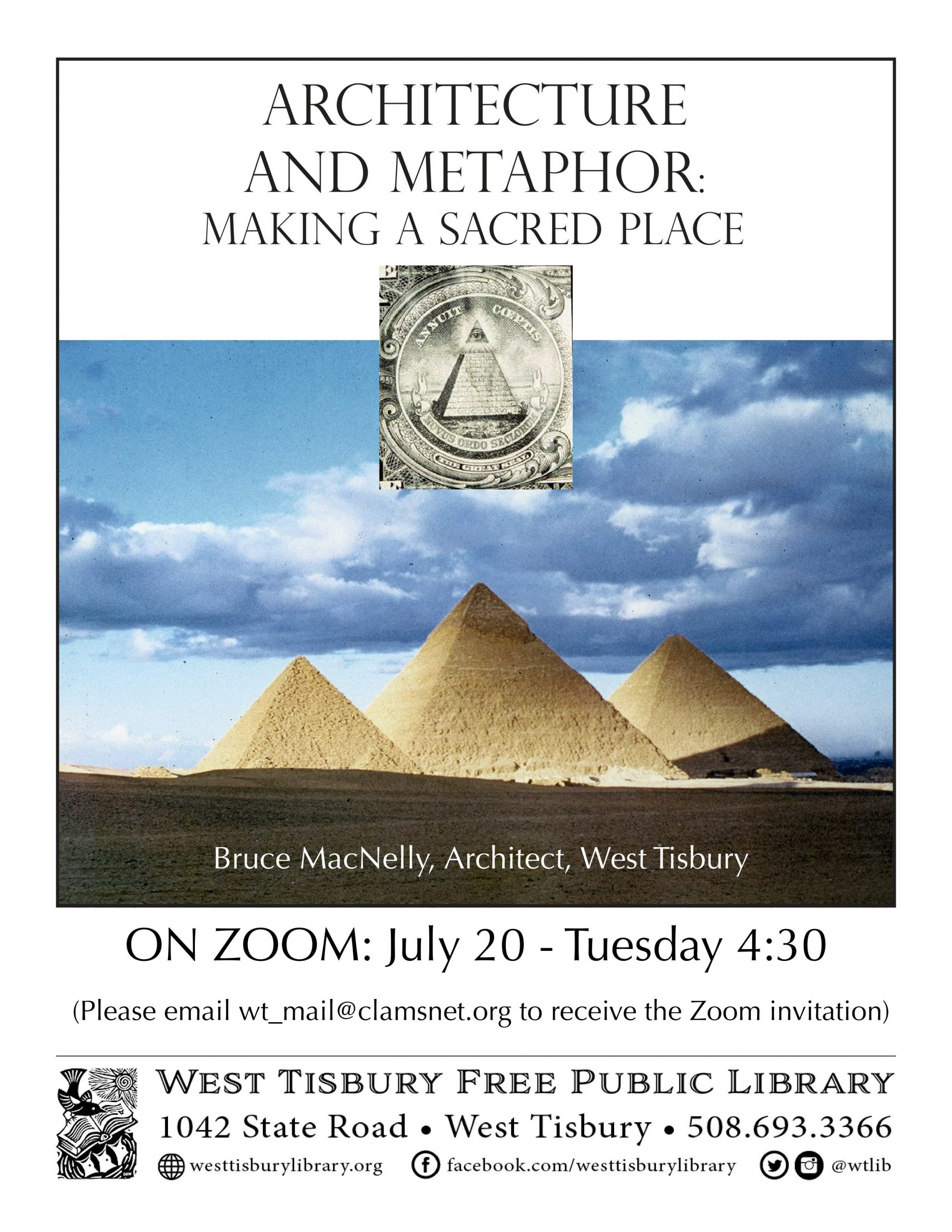 Online Architecture Presentation
On Tuesday, July 20 at 4:30, the West Tisbury Library will present the eleventh in a series of Zoom presentations by local architect Bruce MacNelly. Mr. MacNelly's talk, titled "Architecture and Metaphor: Making a Sacred Place" will use examples of sacred architecture from many cultures to examine how buildings may address abstract or metaphysical ideas through their formal structure. Contact the library at wt_mail@clamsnet.org to receive the Zoom invitation. Free and open to the public!
With his wife, Linda Joy Cohen, Mr. MacNelly is a principal in MacNelly Cohen Architects in West Tisbury. During his academic career he has taught at The Graduate School of Design at Harvard, Rhode Island School of Design, and Wentworth Institute of Technology, among other institutions.