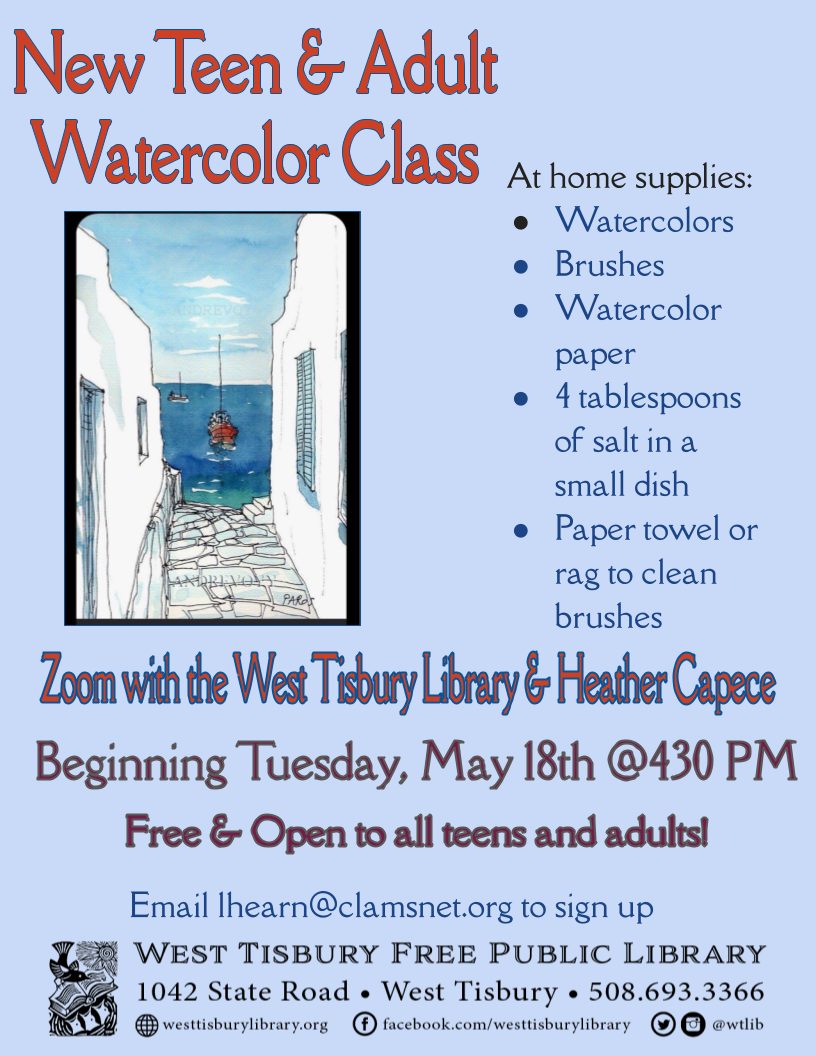 New Teen & Adult Watercolor Class
Zoom with the West Tisbury Library & Heather Capece! Tuesday, May, 18th @ 4:30. Free & open to all teens and adults!
At home supplies:
Watercolors
Brushes
Watercolor paper
4 tablespoons of salt in small dish
Paper towel or rag to clean brushes
Email lhearn@clamsnet.org to sign up.