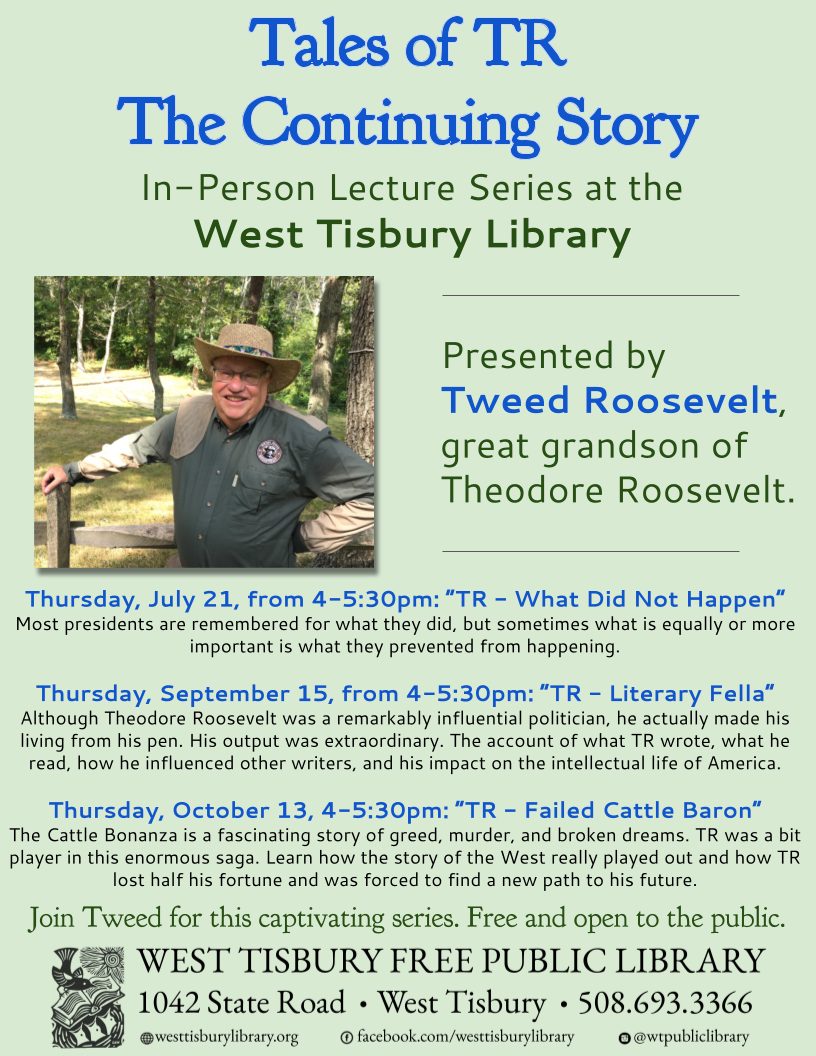 Lecture Series with Tweed Roosevelt: Tales of TR – The Continuing Story
Tweed Roosevelt, great grandson of Theodore Roosevelt, is offering a three part series titled, "Tales of TR – The Continuing Story." Join Tweed for this captivating in-person lecture series at the West Tisbury Library. No registration required. Free and open to the public.
Thursday, July 21, from 4-5:30pm: "TR – What Did Not Happen"
Most presidents are remembered for what they did, but sometimes what is equally or more important is what they prevented from happening.
Thursday, September 15, from 4-5:30pm: "TR – Literary Fella"
Although Theodore Roosevelt was a remarkably influential politician, he actually made his living from his pen. His output was extraordinary. The account of what TR wrote, what he read, how he influenced other writers, and his impact on the intellectual life of America.
Thursday, October 13, 4-5:30pm: "TR – Failed Cattle Baron"
The Cattle Bonanza is a fascinating story of greed, murder, and broken dreams. TR was a bit player in this enormous saga. Learn how the story of the West really played out and how TR lost half his fortune and was forced to find a new path to his future.