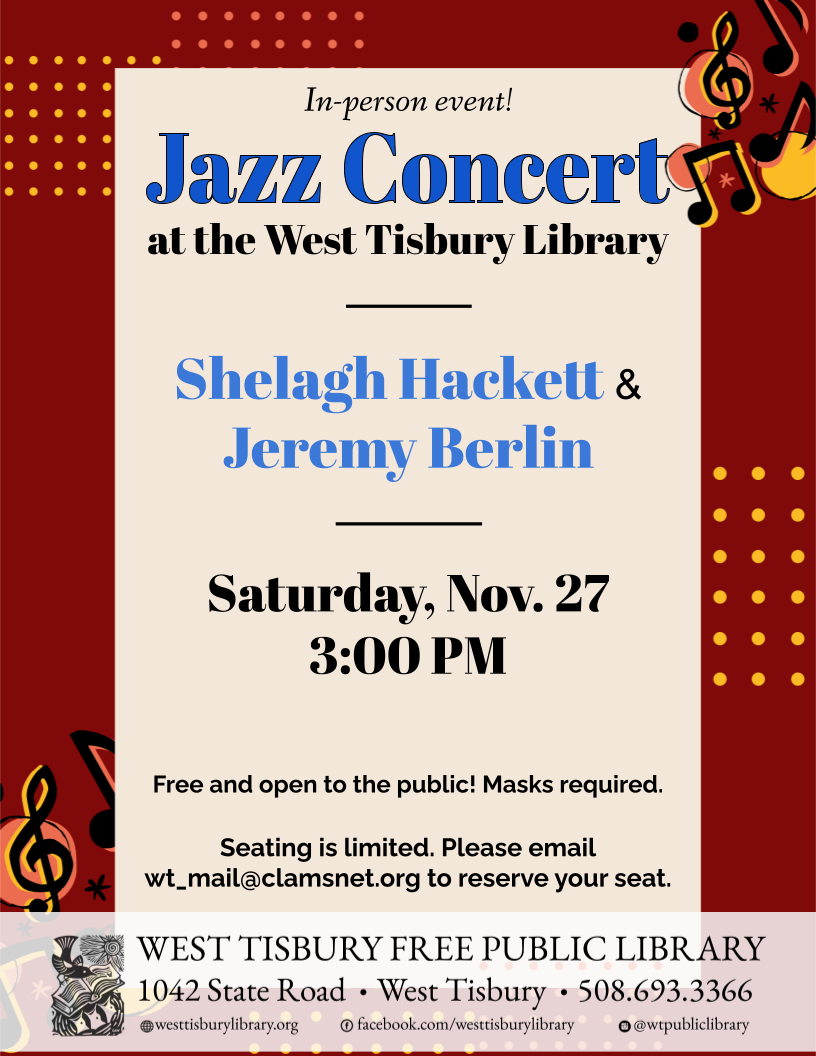 EVENT FULL! Jazz Concert: Shelagh Hackett & Jeremy Berlin
Registration is full!
On Saturday, November 27 at 3pm, the public is invited to a live, in-person jazz concert at the West Tisbury Library. The performance will feature Jeremy Berlin and Shelagh Hackett singing and playing some lovely jazz standards with a surprise or two thrown in.
This event is free and open to the public. Masks required. Seating is limited, so please contact wt_mail@clamsnet.org in advance to reserve your seat.
Thank you to the Friends of the West Tisbury Library and the West Tisbury Library Foundation for their generous support of music programming.