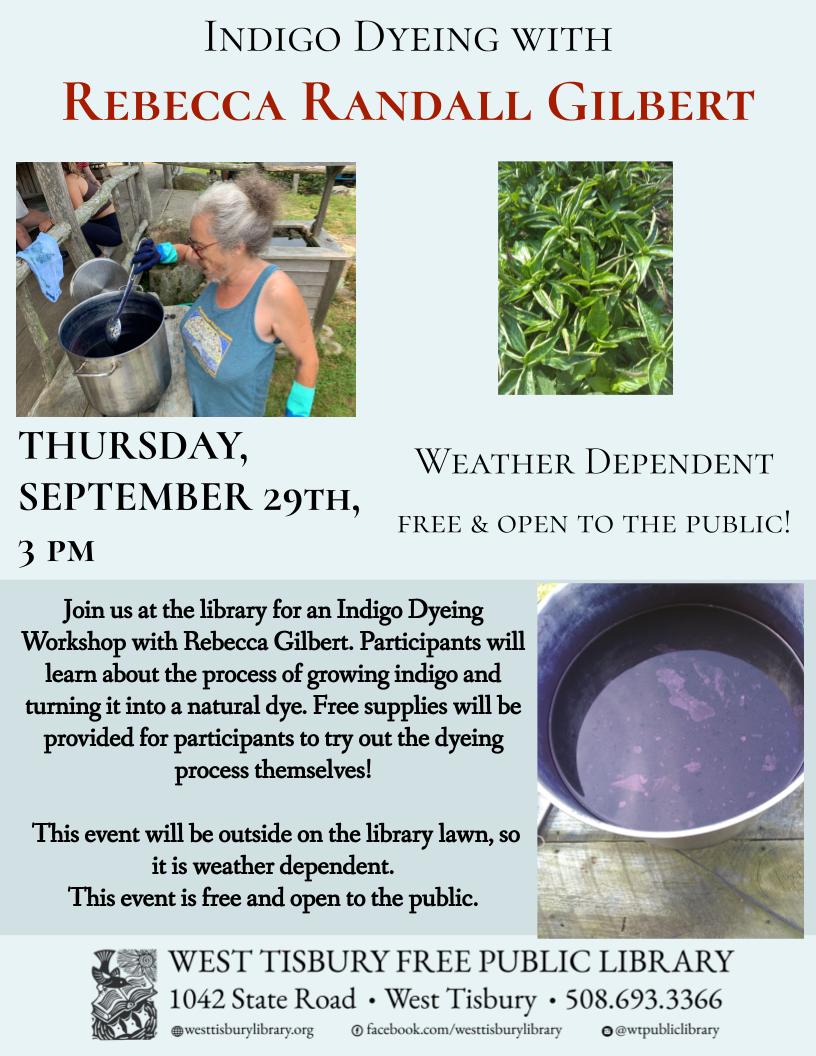 Indigo Dyeing Workshop
On Thursday, September 29th at 3pm, join us at the library for an Indigo Dyeing Workshop with Rebecca Gilbert. Participants will learn from Rebecca about the process of growing and harvesting indigo and creating dye with the leaves. Rebecca will create an indigo dye vat and participants will get free supplies to try their hands at dyeing small items, resulting in a gorgeous blue natural color. This event will be outside on the library lawn, so it is weather dependent.
This event is free and open to the public.
About the instructor:
Rebecca Gilbert, of Native Earth Teaching Farm, has been foraging since childhood on the same piece of land. Her focus when harvesting are the weeds, invasives, and aliens that tend to take over, and the recognition of our own position as interactive, embedded members of our ecosystems.
She also raises goats for clearing land, teaches indigo dyeing and fiber arts, and uses her farm to connect people to nature in as many ways as she can come up with. A visit to the teaching farm is always an adventure!