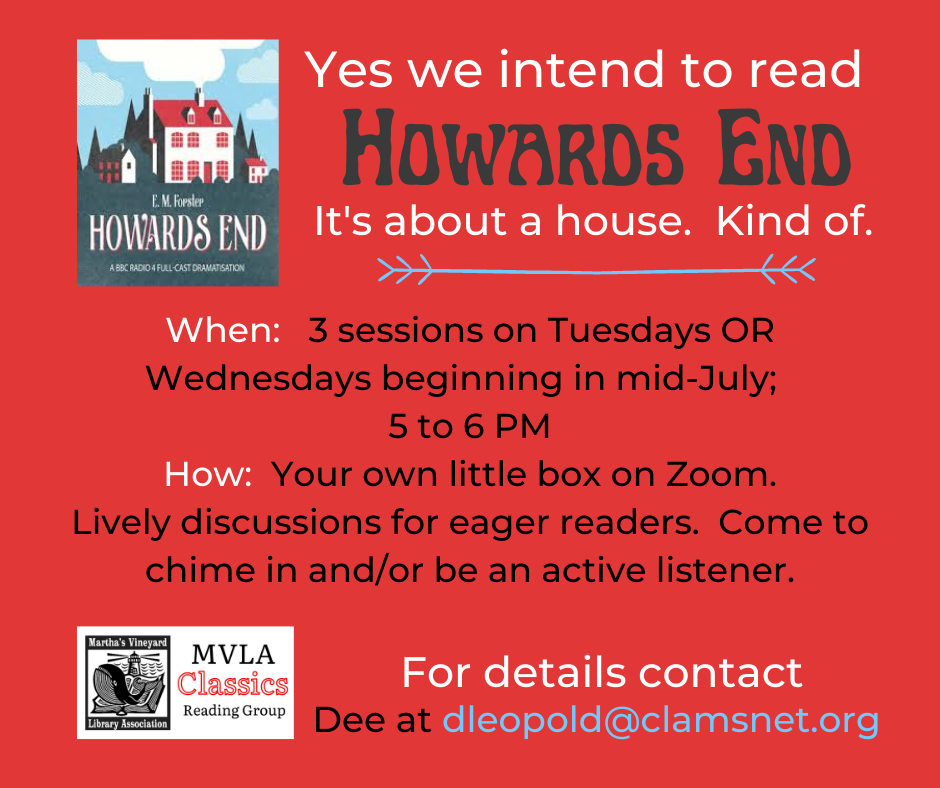 Howards End Virtual Book Group
Yes, we intend to read Howards End. It's about a house. Kind of.
When: 3 sessions on Tuesdays OR Wednesdays beginning in mid-July, 5:00pm-6:00pm
How: Your own little box on Zoom. Lively discussions for eager readers. Come to chime in and/or be an active listener.
Free and open to the public. Contact Dee at dleopold@clamsnet.org
MVLA Classics Reading Group