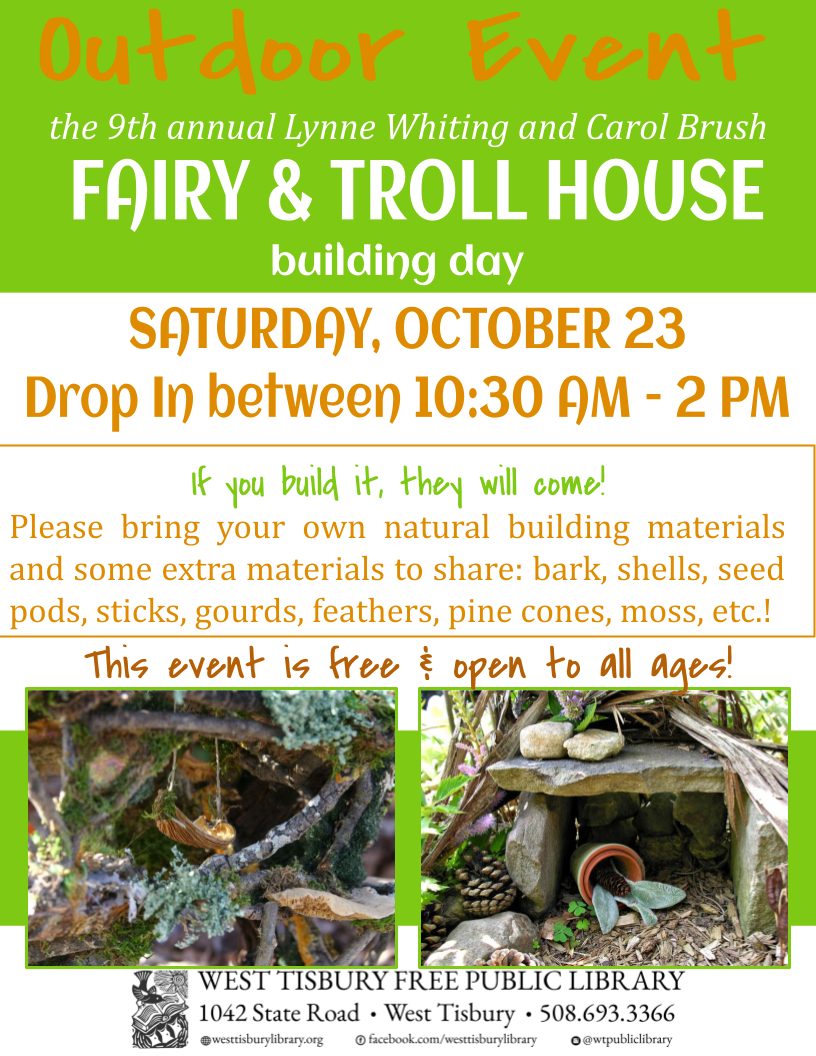 Fairy & Troll House Building Day!
In-person, outdoor event!
Build a Fairy or Troll House in the West Tisbury Library's Back Yard

On Saturday, October 23 from 10:30am to 2pm (weather depending), the West Tisbury Library will be offering its back garden as a haven for fairies/trolls and their homes. It's the 9th annual Lynne Whiting and Carol Brush Fairy and Troll House Building Day! Gather and bring your own natural building materials and extra materials to share – bark, shells, seed pods, feathers, twigs, rocks, fur, pine cones, moss, lichen, small driftwood, etc. Plan on using and sharing your bounty to build a home for a fairy or troll! Free and open to the public. Please remember that masks are required if you come into the library building.
Fairy House craft bags will be also available to take home starting on October 19th at 10am. *Craft bags are on a first come first serve basis and cannot be reserved. While supplies last*