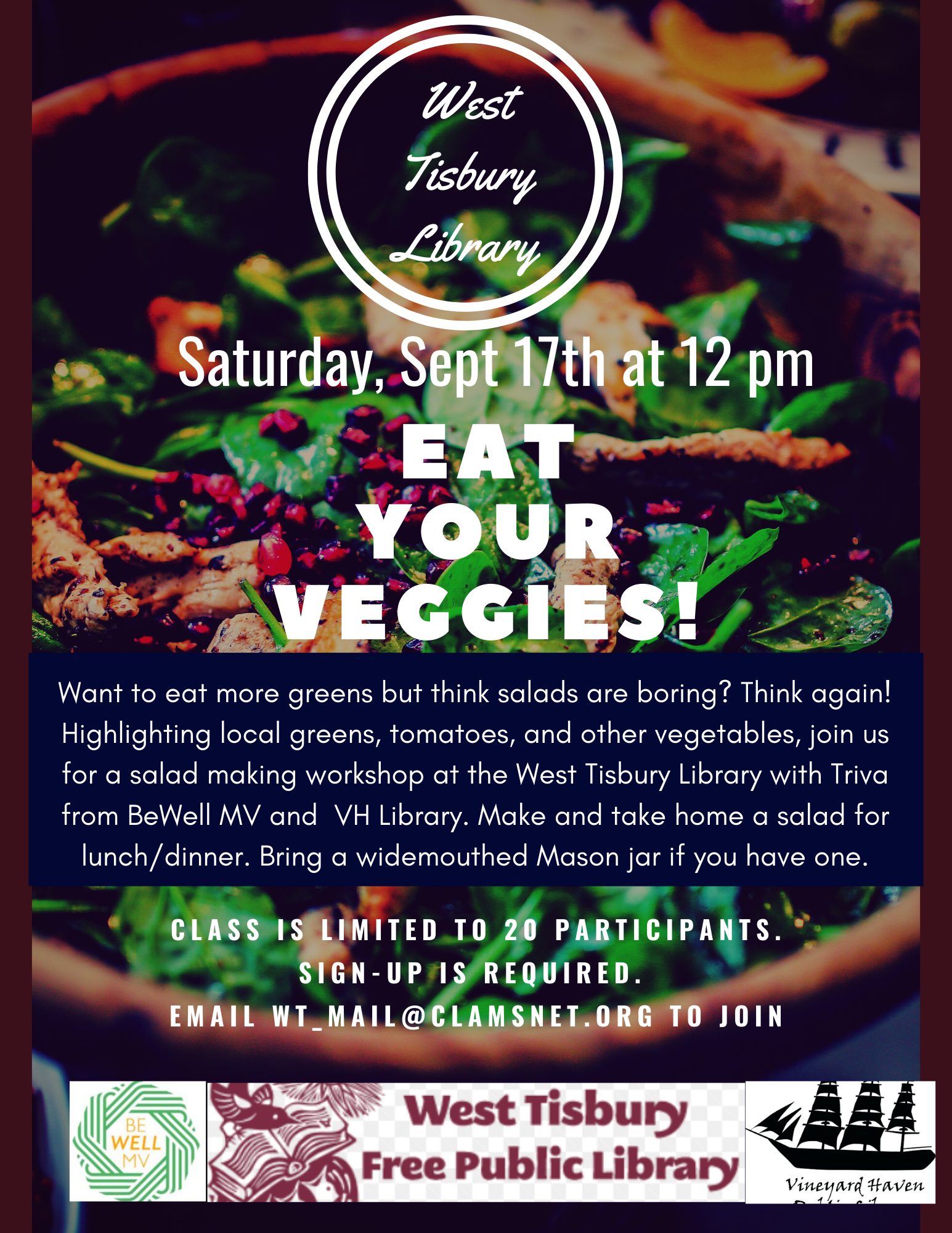 Eat Your Veggies! Salad Making Workshop
Eat Your Veggies! Salad Making Workshop
Saturday, September 17th, 12-2 PM
Want to eat more greens but think salads are boring? Think again! Highlighting local greens, tomatoes, and other vegetables, join us for a salad making workshop at the West Tisbury Library led by Triva Emery from BeWell MV. Free and open to the public.
Vegetables and other ingredients will be prepped and ready to fill your salad containers. Focus will be on 'eating the rainbow' and will highlight local produce. Enjoy the calm mindfulness of working with fresh ingredients to make exquisitely fresh salads with a bonus example of 'Mason Jar' salads to keep your salad habit on track. Make and take home a salad for lunch/dinner. Containers provided. 
A collaboration between the West Tisbury and Vineyard Haven libraries and BeWellMV. 
This program is made possible through federal funds provided by the Institute of Museum and Library Services as administered by the Massachusetts Board of Library Commissioners.
Class is limited to 20 participants. Sign-up is required. Email wt_mail@clamsnet.org to join.