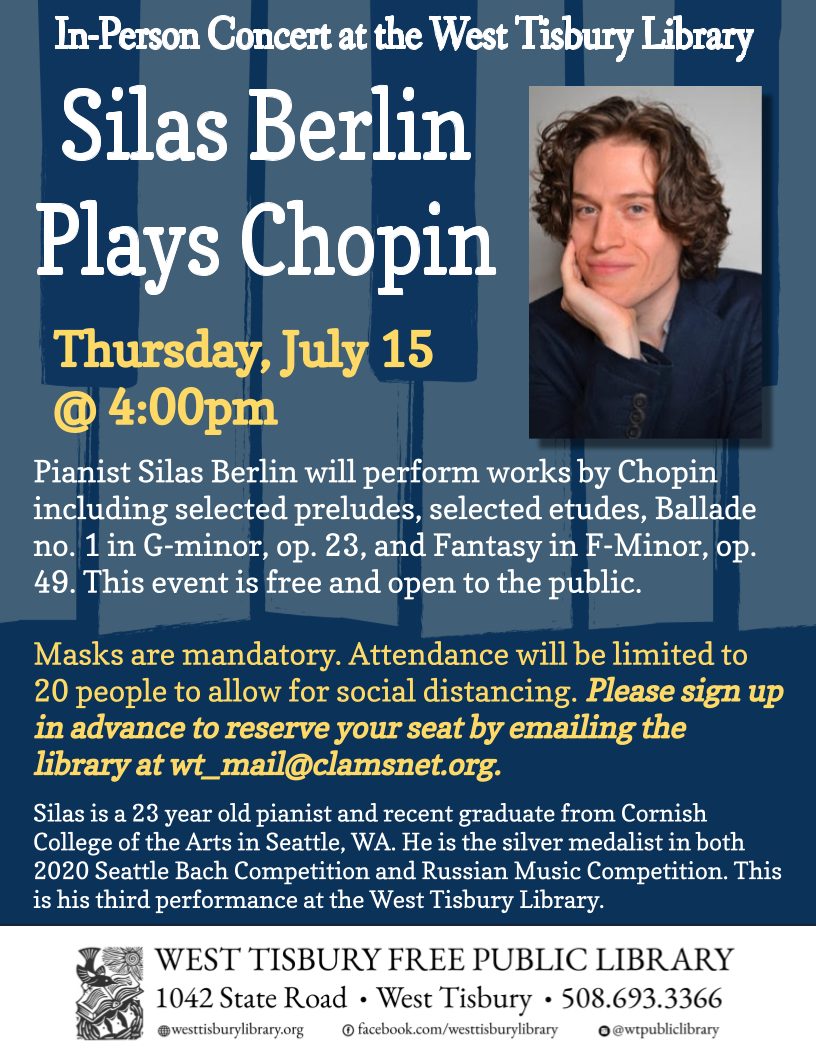 EVENT FULL! Concert: Silas Berlin Plays Chopin
EVENT FULL! We are no longer taking sign ups. There will be a Zoom option available. Please email wt_mail@clamsnet.org to request the Zoom invitation.
—-
On Thursday, July 15 at 4pm, the West Tisbury Library will host a live, in-person concert featuring Silas Berlin. Silas will perform works by Chopin including selected preludes, selected etudes, Ballade no. 1 in G-minor, op. 23, and Fantasy in F-Minor, op. 49. This event is free and open to the public.
Attendance will be limited to 20 people to allow for social distancing. Please sign up in advance to reserve your seat by emailing wt_mail@clamsnet.org. Masks are mandatory for all.
Silas Berlin is a 23 year old pianist and recent graduate from Cornish College of the Arts in Seattle, WA. He is the silver medalist in both 2020 Seattle Bach Competition and Russian Music Competition. His plans are to work and teach in Seattle for the next year and then pursue graduate school. This will be Silas' third performance at the West Tisbury Library.