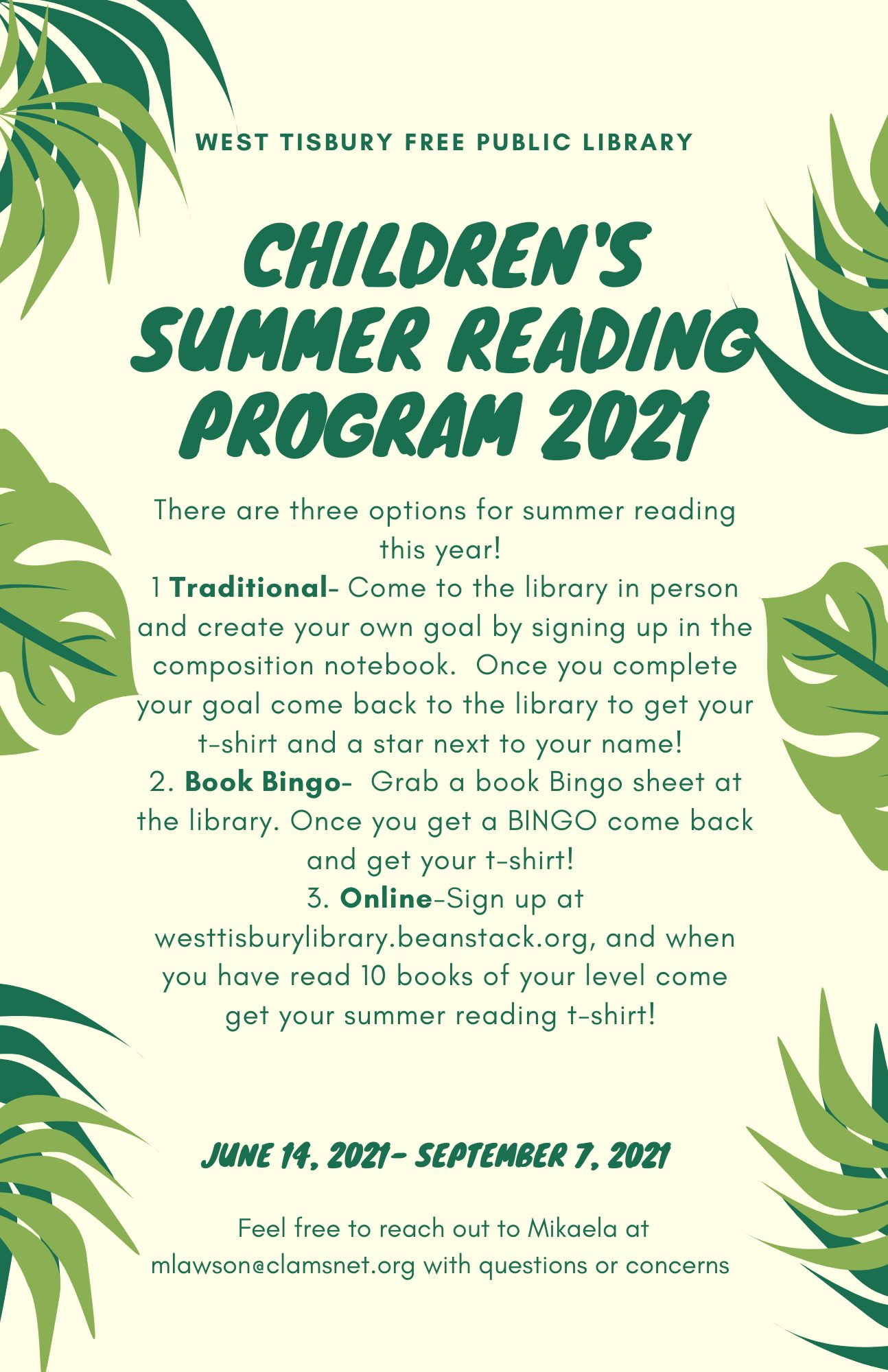 Children's Summer Reading Program 2021
June 14, 2021 – September 7, 2021
There are 3 options for summer reading this year!
TRADITIONAL – Come to the library in person and create your own goal by signing up in the composition notebook. Once you complete your goal, come back to the library to get your t-shirt and a star next to your name!
BOOK BINGO – Grab a Book Bingo sheet at the library. Once you get a a BINGO come back and get your t-shirt!
ONLINE – Sign-up at westtiburylibrary.beanstack.org. When you have read 10 books of your level come get your summer reading t-shirt!
FREE AND OPEN TO THE PUBLIC. Email mlawson@clamsnet.org with questions.