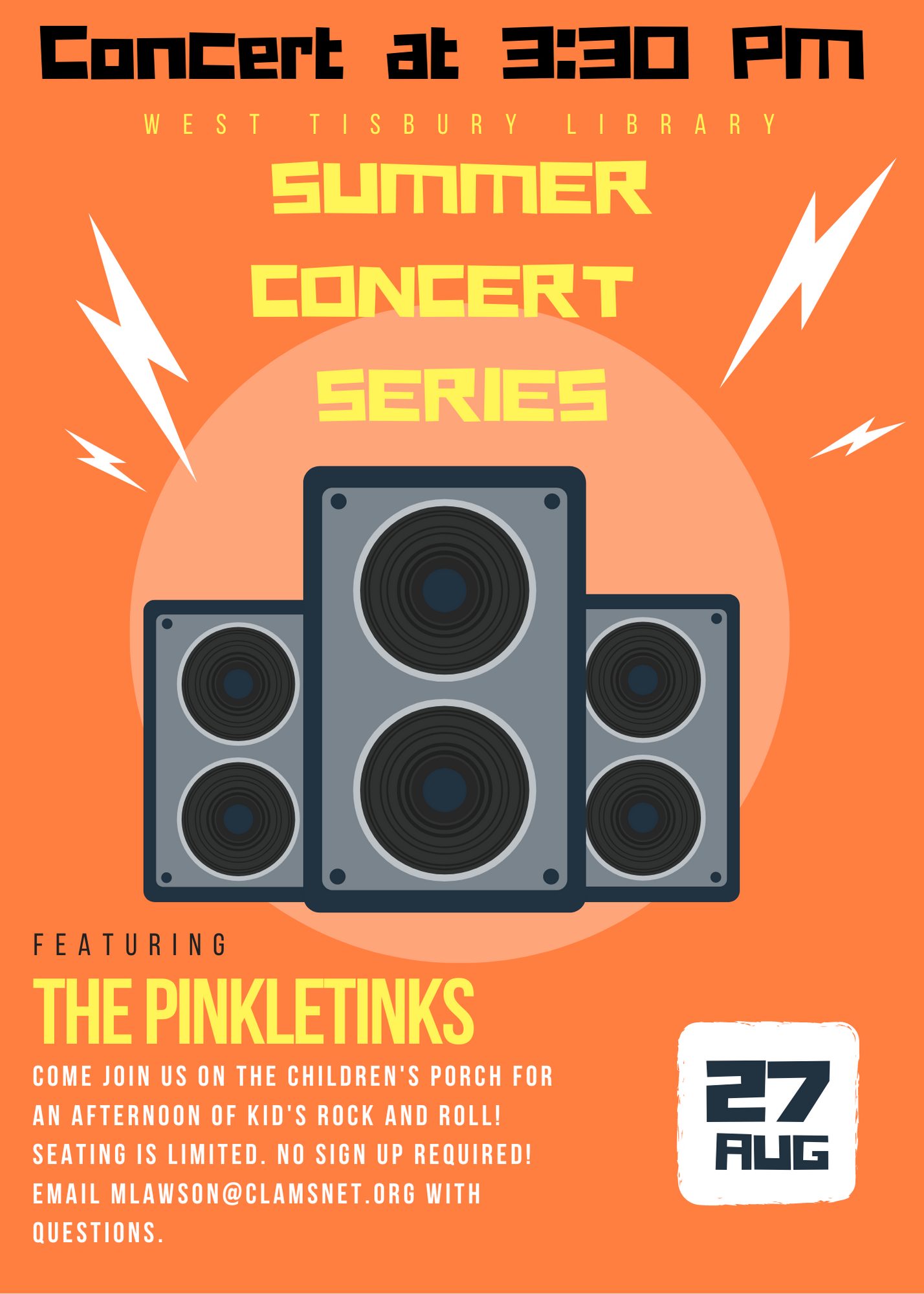 Children's Pinkletink Concert
Come join us for the last of our in-person summer concert series with The Pinkletinks! Join in on the fun of a rock concert designed for children! Our first concert in the series is on Friday, August 27 located on our Children's Porch!
This is a drop in event, so no sign up is required. Concert is free and open to the public!
We cannot wait to dance with you soon!