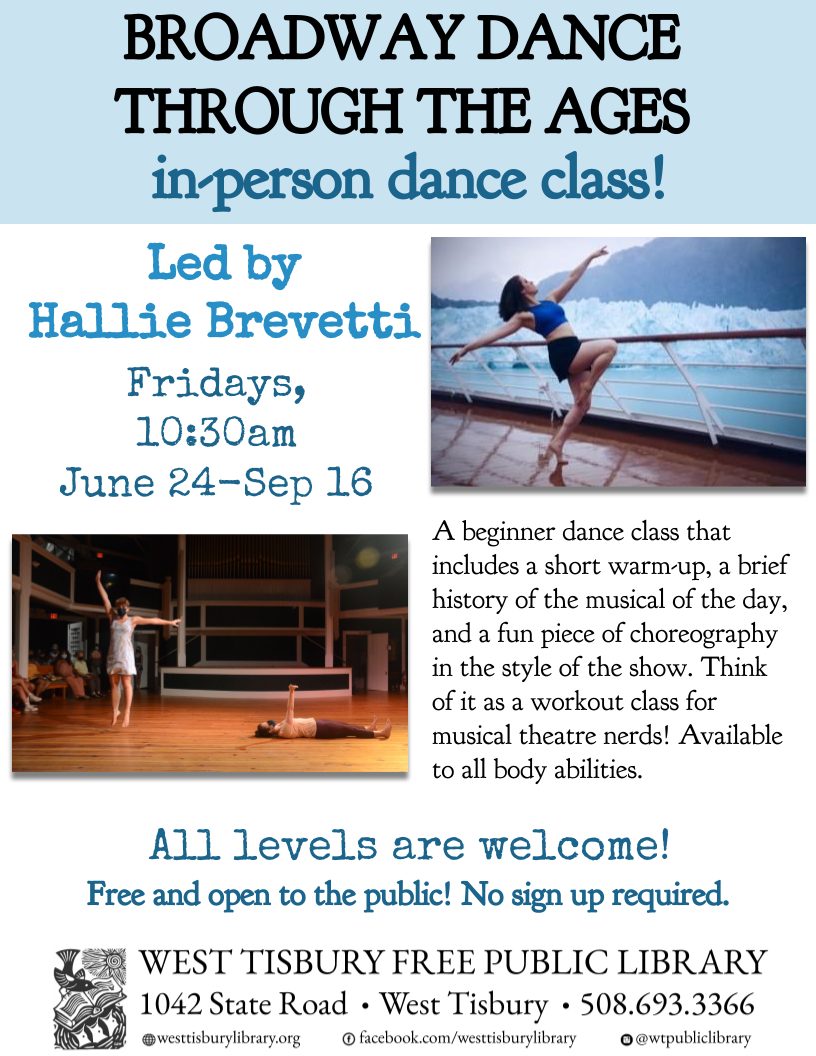 Broadway Dance Class
On summer Fridays at 10:30am, the West Tisbury Library presents "Broadway Dance Through the Ages," an in-person dance class led by Hallie Brevetti. This is a beginner dance class that includes a short warm-up, a brief history of the musical of the day, and a fun piece of choreography in the style of the show. Think of it as a workout class for musical theatre nerds! Available to all body abilities. Free and open to the public. Classes meet June 24-September 16 (No class August 19 & 26).
Hallie Brevetti is a professional actor, singer, and dancer who graduated from the Honors Program at Emerson College with a B.F.A. in Musical Theatre. She has been working professionally in the field for the last seven years, and most recently featured on the Broadway national tour of A Bronx Tale. She loves to get people who are interested in musical theatre moving in a fun way during this time. Please visit www.halliebrevetti.com to learn more.