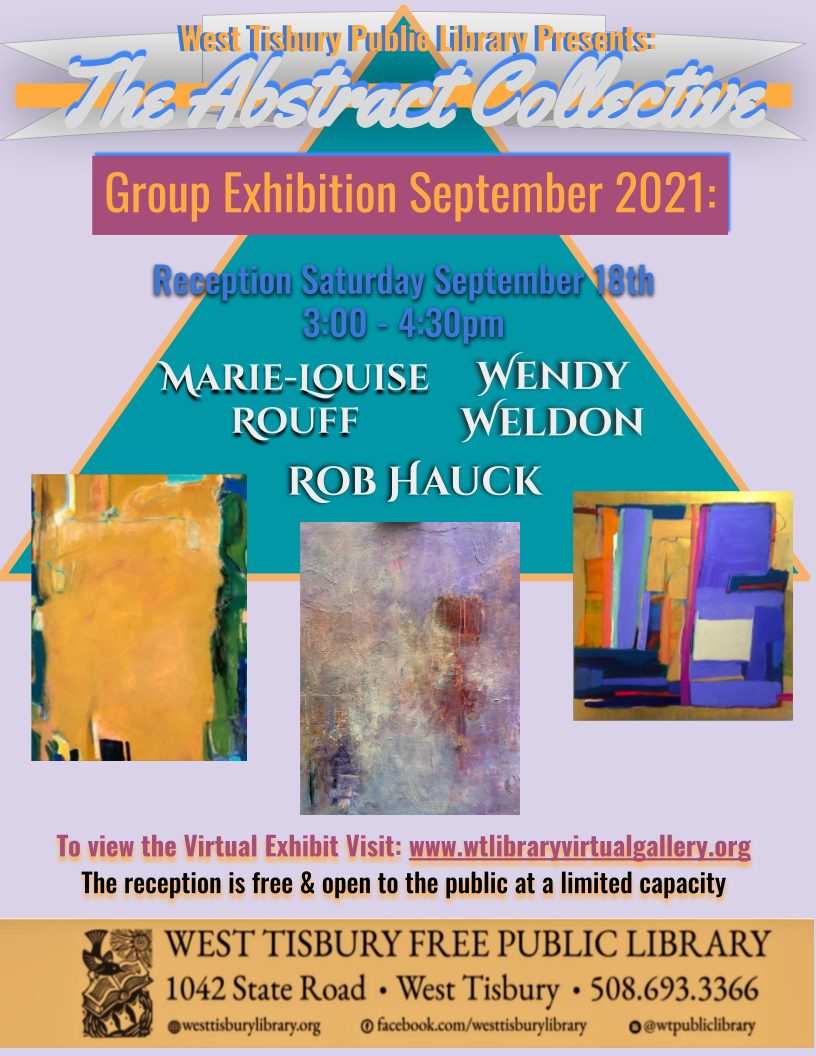 Art Reception: The Abstract Collective
This Autumn the West Tisbury Library brings you a group exhibition featuring the musings of three island artists to the Community Room and Virtual Gallery. "The Abstract Collective" includes the vibrant, yet subtle, styles of Marie-Louise Rouff, Rob Hauck, and Wendy Weldon, with complimentary compositions and an emotive juxtaposition of abstract imagery. Multi-media collage and nuanced layers of texture exude poetry in visual motion spilling from the gallery space, into the library entrance, welcoming you to stop in and take a look next time you're in the library!
This exhibit will be on display throughout the remainder of September and into October with an opening reception scheduled for Saturday, September 18th, from 3:00-4:30pm. This event is free and open to the public at a limited capacity. Masks required.
Check out this show anytime throughout the month in-person at the library and online at wtlibraryvirtualgallery.org.