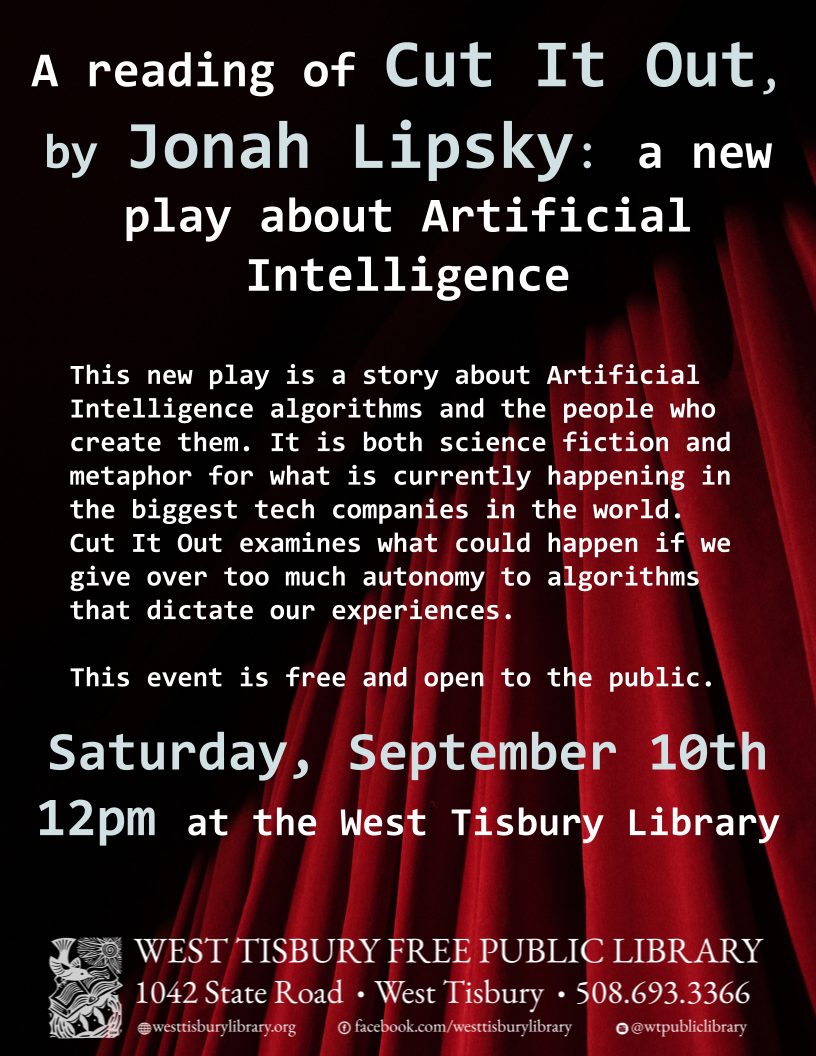 A reading of Cut It Out, by Jonah Lipsky: a new play about Artificial Intelligence
On Saturday, September 10, at 12pm, join us at the West Tisbury Library for a reading of Jonah Lipsky's new play, Cut It Out. This new play is a story about Artificial Intelligence algorithms and the people who create them. It is both science fiction and metaphor for what is currently happening in the biggest tech companies in the world. Cut It Out examines what could happen if we give over too much autonomy to algorithms that dictate our experiences. This event is free and open to the public.
Jonah Lipsky is a writer, an actor, and a coder for Medidata Solutions — a tech company that holds clinical research trial data for some of the biggest medicine development companies in the world. He grew up on Martha's Vineyard. This is his second play.