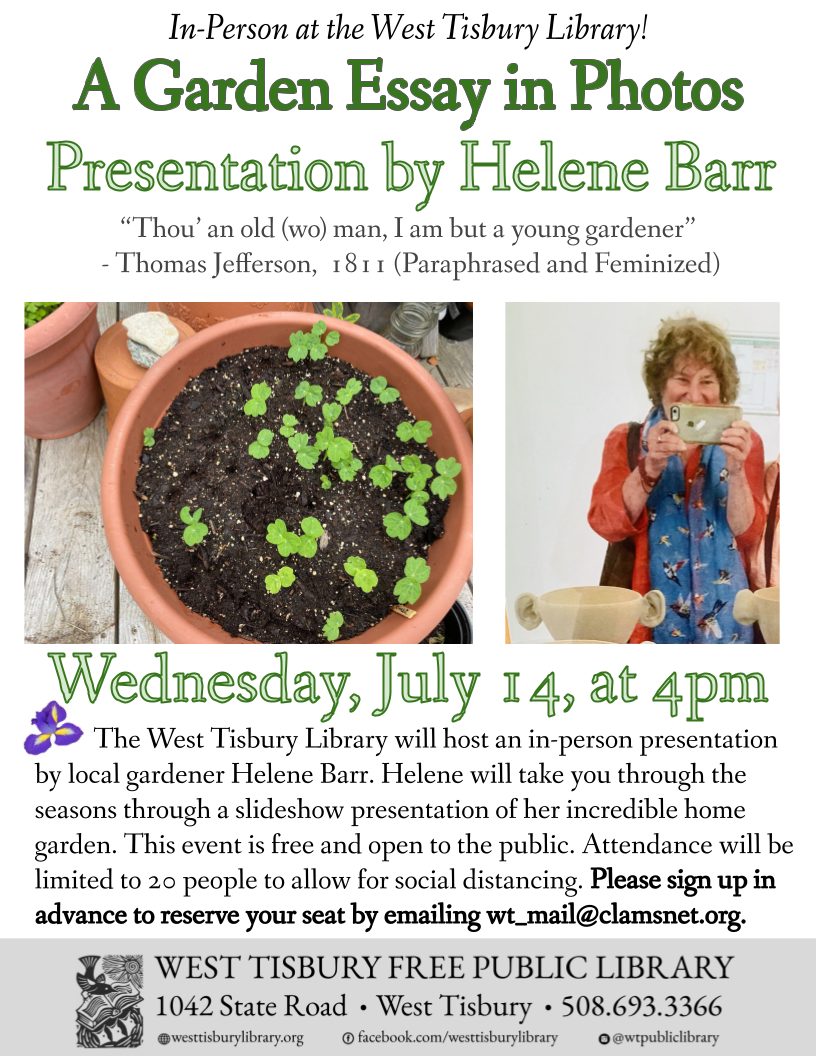 A Garden Essay in Photos: Presentation by Helene Barr
In-person event!
A Garden Essay in Photos: January to June 2021
On Wednesday, July 14th at 4pm, the West Tisbury Library will host an in-person presentation by local gardener Helene Barr. Helene will take you through the seasons through a slideshow presentation of her incredible home garden. This event is free and open to the public. Attendance will be limited to 20 people to allow for social distancing. Please sign up in advance to reserve your seat by emailing wt_mail@clamsnet.org. Masks required.
About the presenter:
Helene Barr is a West Tisbury resident, world traveler, and garden writer with over 20 years of floral design experience.
"After undergraduate school at Columbia University, I was offered a job writing questions for Jeopardy or working for the editor-in-chief at The Viking Press. A misstep I see now, I took the job at Viking.
A few years later, I walked into the Darien Gardeners Center and found my truest passion, and that has made all the difference.
I climbed into the huge flower cooler at the back of the shop, four tiered high and 12 feet wide filled with buckets of flowers. I watched the designers in the back room create their magical arrangements. The sea change in my life I had begun."