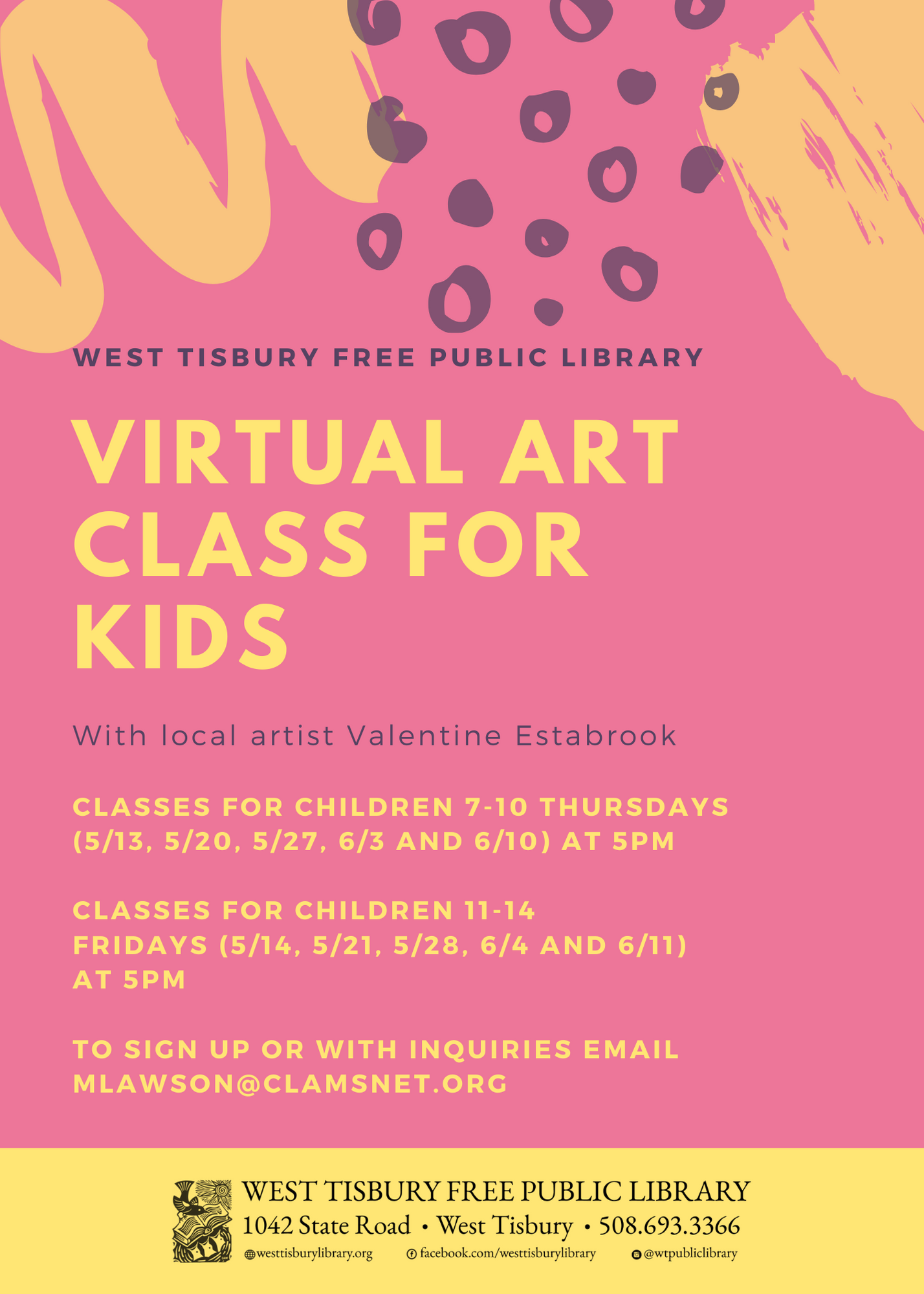 Virtual Art Class for Kids – ages 7-10
Local Artist Valentine Estabrook has signed on for another round of children's art classes for May and June!
7 – 10 years old (Thursdays at 5pm)
We'll explore two different genres of art…painting and functional art. Our weekly subjects? Join us in making a hamburger collage, a city block painting, coasters, cursive name monsters and a bean mosaic. It will be fun!
Ages 11-14 (Fridays at 5pm)
Our classes will revolve around portraiture. From Expressionism to Chuck Close and Van Gogh to the simple silhouette. We'll experiment with different mediums and surfaces. This session of virtual art classes will expose students to the techniques of the art masters while allowing them to introduce their own twist. Some projects may stretch over two lessons.
Email mlawson@clamsnet.org to sign up or with inquires!