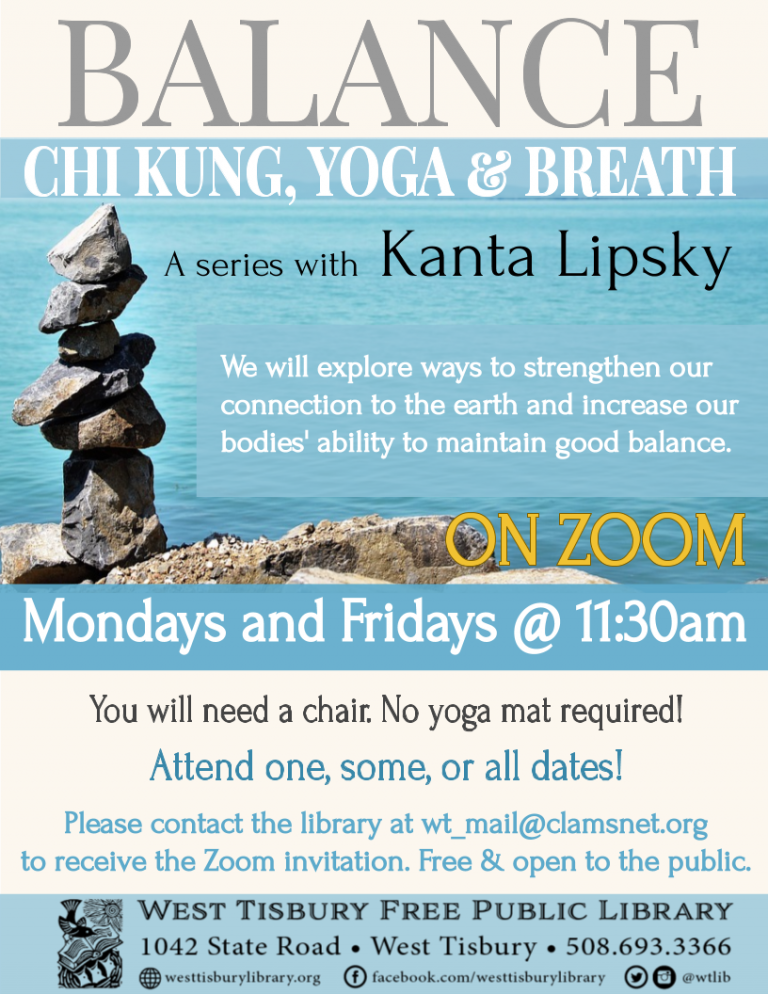 Online Balance Class
Mondays and Fridays at 11:30am, the West Tisbury Library will host an online Balance Series led by Kanta Lipsky. In this class, we will explore ways to strengthen our connection to the earth and increase our bodies' ability to maintain good balance. No yoga mat needed, but a chair will be necessary for some of the movements.
Classes will meet virtually through Zoom. All are welcome. Please contact wt_mail@clamsnet.org to sign up. Free and open to the public.
Kanta Lipsky is a massage therapist and yoga teacher. She is also a painter, dancer, and singer who has been exploring alternative forms of healing and well being for many years.