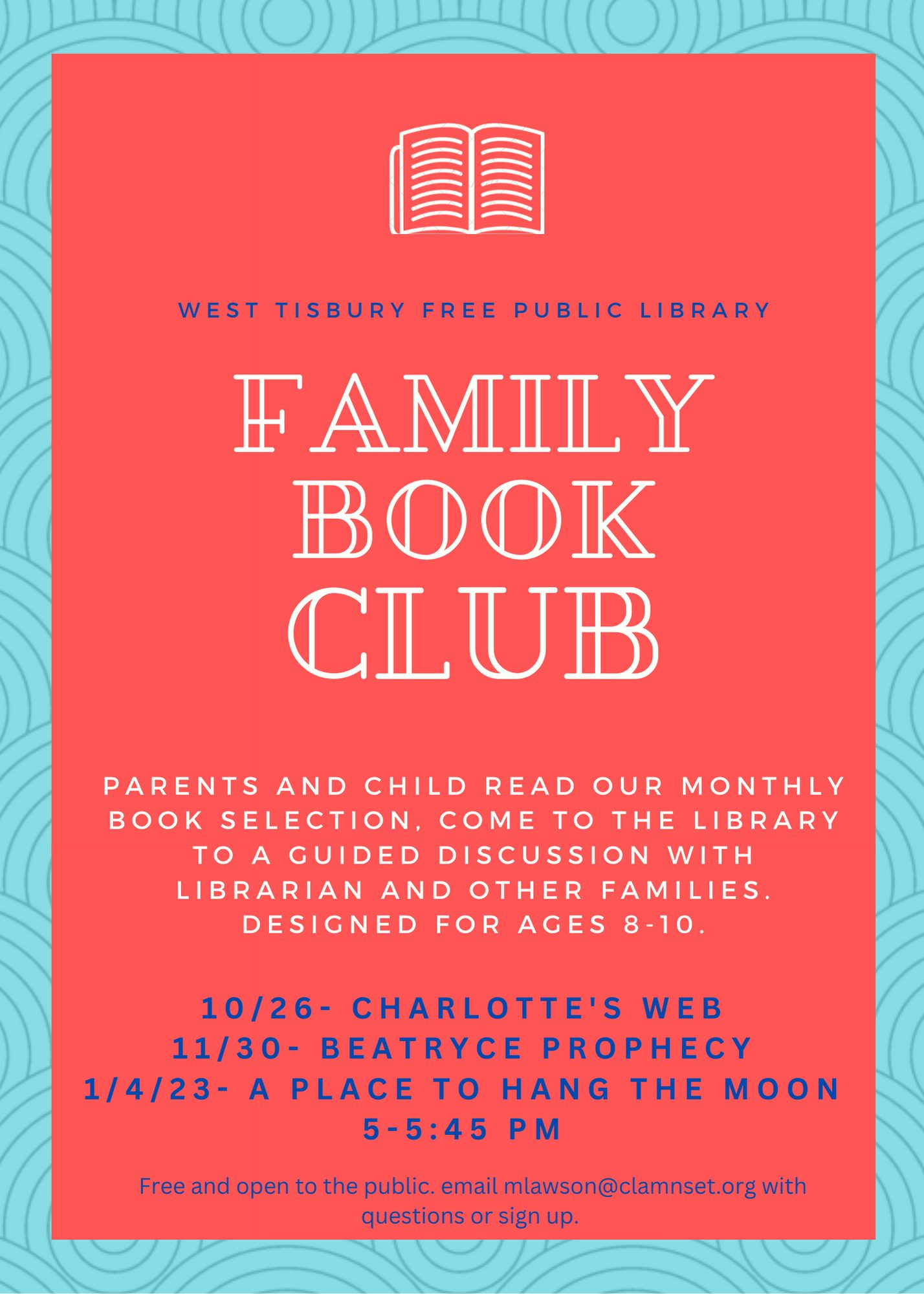 Family Book Club
Caregivers and Children come and join us for a monthly book club! Both parent and child will read the selected book (together or apart), then come to the library and join in on a guided discussion with other families!
10/26- Charlotte's Web
11/30- Beatryce Prophecy
1/4- A Place to Hang the Moon
This event is free and open to the public. Email mlawson@clamsnet.org to sign up or with questions.