A Brief History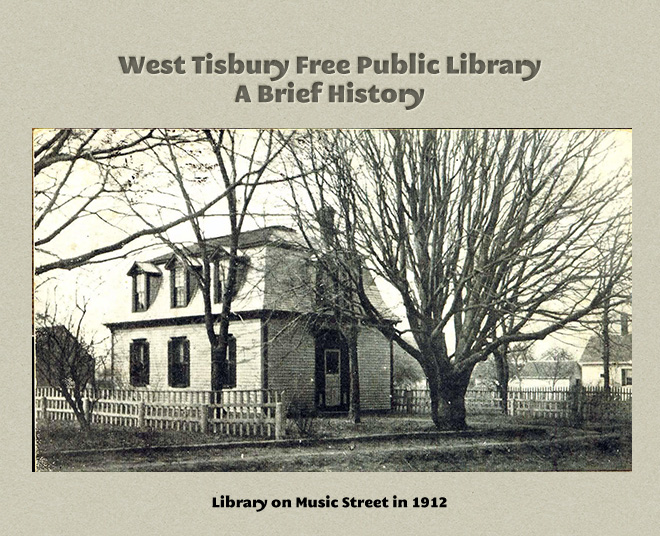 The West Tisbury Free Public Library is as old as the town itself. In 1892, the same year the town was incorporated, the West Tisbury Free Public Library Association purchased the former Dukes County Academy study hall and dormitory on Music Street. The library opened in 1893 and was operated independently until 1968, when the town voted to accept the library as a gift from the private association.
Gifts and donations from people in the community have always played a central role in the library's growth and success. The current library, on State Road, is situated on land donated to the town by the Jones family in the mid-1970s.
When the new library opened in 1993, it had been built with substantial private funding raised by the Friends of the West Tisbury Public Library. (The town's share of the cost was only $95,000.) The building was a much-reduced version of a design by West Tisbury architect Ben Moore. In 2004, to help ease overcrowding, the Children's Room was expanded by accessing the basement through internal stairs. The Friends funded the entire project from start to finish.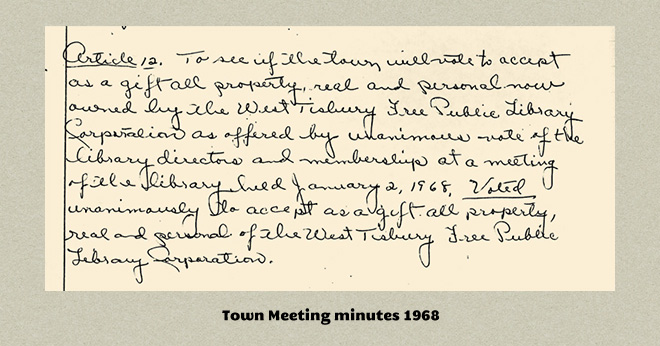 In 2011, after several failed attempts to expand, the West Tisbury Library won a $2.98 million grant from the Massachusetts Public Library Construction Program, administered by the Massachusetts Board of Library Commissioners (MBLC). This money, augmented by $1.8 million in private donations raised by the Friends of the West Tisbury Library and the West Tisbury Library Foundation, Inc. — and another $1.5 million approved by voters at the 2012 Annual Town Meeting — forms the basis for the renovation and expansion currently under way at the State Road location. The new design, inspired by Ben Moore's original concept, is by Boston-based Oudens Ello Architects.
The new library opened in March, 2014.