Explore Our "Library of Things"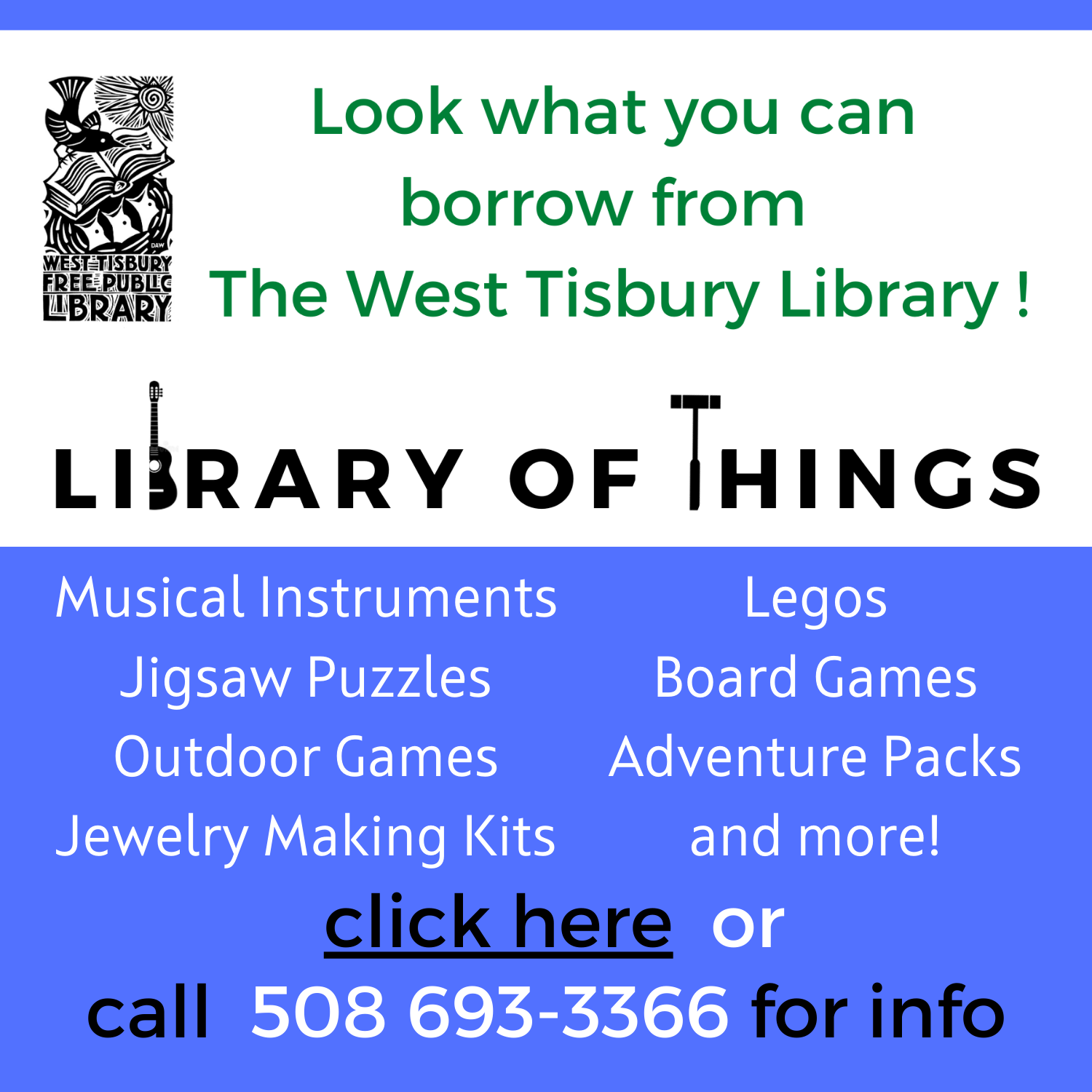 About the Library of Things:
Library = Books. Yes, but…
It's in our DNA to come to the library for books, right? We hope that never changes.
For the past year (yes, YEAR!) the heart of the library experience has been off limits to us. Do you fantasize of roaming through the stacks, thumbing through new titles and finding old friends too?
Not to mention the social experience of catching up with human Old Friends at the central gathering place of West Tisbury.
Ok, ok… not yet.
But until then, we want you to know that We've Got Stuff That You Might Not Ever Have Thought a Library Has! It's called a Library of Things and, while we'd like to claim credit, it's what the new generation of libraries is exploring. Board games, outdoor activity equipment, crafts, musical instruments, jigsaw puzzles. Why not?
We dare you to (punish) entertain your family with a ukulele, drive yourself mad with a 1000 piece jigsaw puzzle and use those binoculars to track birds or your neighbors.
Browse our Library of Things online or give us a call to reserve and item. Check us out!