A Brief History of the Friends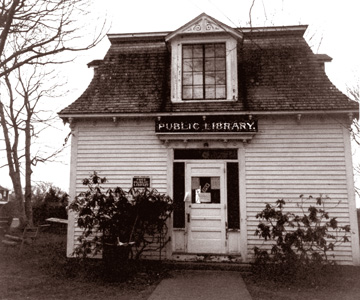 The West Tisbury Library was incorporated in 1893. Its first home was a small, cozy, mansard-roofed building on Music Street that remains a town landmark. Built in 1870 by Hariph Smith, this structure had originally served as part of the adjacent Dukes County Academy (now the West Tisbury Town Hall). Although the old library was beloved for its friendly rural atmosphere, by the 1980s it had become painfully evident that the quaint 19th-century structure could no longer house the growing collection or accommodate the increasing number of library users.
The Friends of the West Tisbury Library was formed in 1981 by a group of townspeople who wanted to provide a library that could grow and evolve, yet remain harmonious with the rural and reflective nature of our town. The new main building was completely built by the Friends in 1992, with a reading room added in 1995. By the early 2000's, the library had again outgrown its physical space.  After several renovations and planning studies, the Friends paid for hiring the required owner's representative and the critical studies needed to successfully apply for state grant money.  When funds were needed for landscape planning, furnishings or other "finishing touches", the Friends played a crucial role with money collected from the annual book sale and membership drives.
The "new," new library opened to much fanfare in March of 2014.  The Friends to this day provide vital support for collections, furnishings, equipment, programming, training, and future planning. Our mission is to be a source of broad-based funding for this much-loved community institution.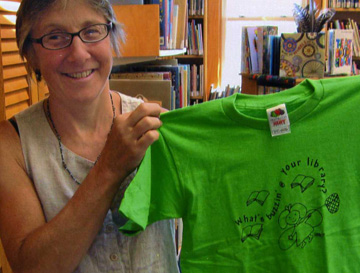 Read your quota of books in the Friends-funded Summer Reading Program, and you'll be rewarded with a souvenir T-shirt!