Passports, Notary Public & Immigration info
The West Tisbury Library is an official Passport Acceptance Agency. We are happy to process your passport application and give you information regarding new passports, passport renewals and passports for children under the age of 16. Please call ahead, 508-693-3366, to make an appointment with one of our passport agents to ensure that your application process is smooth and timely.
To get more information, visit the U.S. Department of State's website at www.travel.state.gov
See our passport information brochure for details:
The West Tisbury Library has an official Notary Public. A Notary Public is an official of integrity appointed by state government —typically by the secretary of state — to serve the public as an impartial witness in performing a variety of official fraud-deterrent acts related to the signing of important documents. These official acts are called notarizations, or notarial acts. Notaries are publicly commissioned as "ministerial" officials, meaning that they are expected to follow written rules without the exercise of significant personal discretion, as would otherwise be the case with a "judicial" official.
For more information please email wt_mail@clamsnet.org or click here https://www.nationalnotary.org for more information.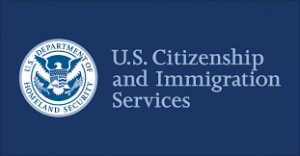 Click here for information regarding US Citizenship and Immigration