Passports, Notary Public & Immigration info
The West Tisbury Library is an official Passport Acceptance Agency. We are happy to process your passport application and give you information regarding new passports, passport renewals and passports for children under the age of 16. Please call ahead, 508-693-3366, to make an appointment with one of our passport agents to ensure that your application process is smooth and timely.
To get more information, visit the U.S. Department of State's website at www.travel.state.gov
See our passport information brochure for details:
NOTARY
Notary services are available by appointment or as staffing allows. Currently a notary is usually available Monday – Thursday, 10:00AM to 5:00PM; Friday 10:00AM to 1:00PM; and Saturday, 10:00AM to 4:00PM. Call 508-693-3366 for more information or to make an appointment.
A patron whose signature is being notarized must present satisfactory evidence of identity, which is current and includes a photo and signature; for example, a driver's license or state-issued ID card, U.S. passport, or U.S. military ID card.
Because the Library notaries are not attorneys, they cannot conduct real estate closings, nor provide any assistance with completing or understanding documents presented for notarization. Additionally, should they be required, patrons must provide their own witnesses. If you have any doubts whether your document can be notarized at the Library, please call in advance.
The Library reserves the right, in its sole discretion, to decline to provide notary services if the patron, document, or circumstances raise any issue of authenticity, ambiguity, doubt, or uncertainty.
If the Library's notary is not available, other locations offering notary services include the West Tisbury Town Hall, Howes House (Up-Island Council on Aging), the UPS store in Vineyard Haven, and some local banks and law offices.
For more information please email wt_mail@clamsnet.org or click here https://www.nationalnotary.org for more information.
IMMIGRATION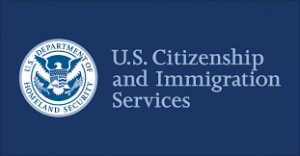 Click here for information regarding US Citizenship and Immigration