eBooks & Zinio
Ask at the front desk about borrowing one of our kindles to try at home! eReaders are available for 2 weeks and have numerous titles available.
Digital Media: Free eBooks and eAudio from the Library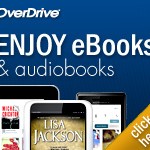 The CLAMS Overdrive collection offers a wide variety of eBooks and audiobooks in all genres that work with almost any device. You will need a valid CLAMS library card and a pin number to check out and download books. Kindle users may also need to know their Amazon.com login information. If you are a new user, please visit OverDrive Help to learn the basics and get any software that you may need. Login to your account to search available titles.
---
Commonwealth eBook Collection
The Commonwealth eBook Collections are brought to you by the Massachusetts Library System in partnership with the Massachusetts Board of Library Commissioners and your local library, funded, in part, by the federal Institute of Museum and Library Services. The collection includes eBooks and other media from our partners, BiblioLabs, EBL, and Baker & Taylor.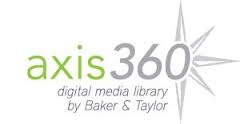 Axis 360 provides popular eBooks and audiobooks and full-color children's books. You will need a valid CLAMS library card and a pin number to check out and download books. Books may be downloaded to a variety of tablets and other devices. Visit the links below to learn to use Axis 360 on your device: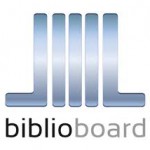 BiblioBoard Library includes all types digital content: books, articles, documents, audio, images and video.The content comes from traditional publishers, self-published authors and libraries' own content collections.  BiblioBoard is accessible using modern web browsers, including Google Chrome, the preferred browser.  To access BiblioBoard on a tablet or other supported device, visit the links below to get the BiblioBoard Library app:
For the best experience, create a BiblioBoard account in order to select favorite items, add bookmarks and notes, access your recently viewed content, download select PDFs and sync your preferences across devices. Follow this link to Signup Now.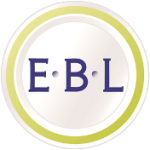 Discover items to help with academic research as well as personal interests, from cooking to gardening at EBL (eBook Library). You will need a valid CLAMS library card and a pin number to access EBL. The EBL Online Reader is web browser based, and is compatible with all popular web browsers (IE, Firefox, Chrome, Safari, and Opera). No additional software is required to read online – all you need is an active internet connection. EBL titles can be downloaded or transferred to any device that supports Adobe Digital Editions or the free Bluefire Reader app. This includes the iPhone, iPad, Kindle Fire, Android devices and most ebook readers.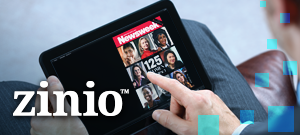 Zinio, the world's largest newsstand, offers full color, interactive digital magazines for your enjoyment. Browse from your library's collection of popular titles with no holds, no checkout periods, and no limit to the number of magazines you can download.
https://www.rbdigital.com/50emagazine/service/zinio/ .
The first time you will have to click "Create New Account" in the upper right. Enter your library card number or barcode. (Note: This service will only work for cards issued by the West Tisbury Library. Cards from other libraries, even CLAMS libraries, will not work.) Click Next. Enter your name, email address, and your new password. Click "Create Account". Select "West Tisbury Public Library – Massachusetts" from the drop-down menu. Click "Continue" and you will be returned to the original screen where you can now click" Browse Magazines."
It you are using an iPad or an Android device you can download the Zinio for Libraries app. A login is required. To install the app go to https://www.rbdigital.com/50emagazine/help and get the User Guide for your particular device.
Note to iPad and Android Users: After checking out a magazine in your browser, you will need to login to the App. To login select Country = United States; State = Maryland; Library Name = "Popular 50 eMagazine Collection" and then your email/password.
If you have any question you can go to help at https://www.rbdigital.com/50emagazine/help where you will find many user guides for specific devices and video tutorials.