Calendar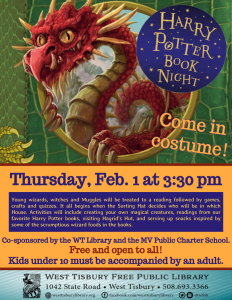 Thursday, February 1st from 3:30-5:00 pm, join us for our annual Harry Potter Book Night! Young wizards, witches and Muggles will be treated to a reading followed by games, crafts and quizzes. It all begins when the Sorting Hat...
Read More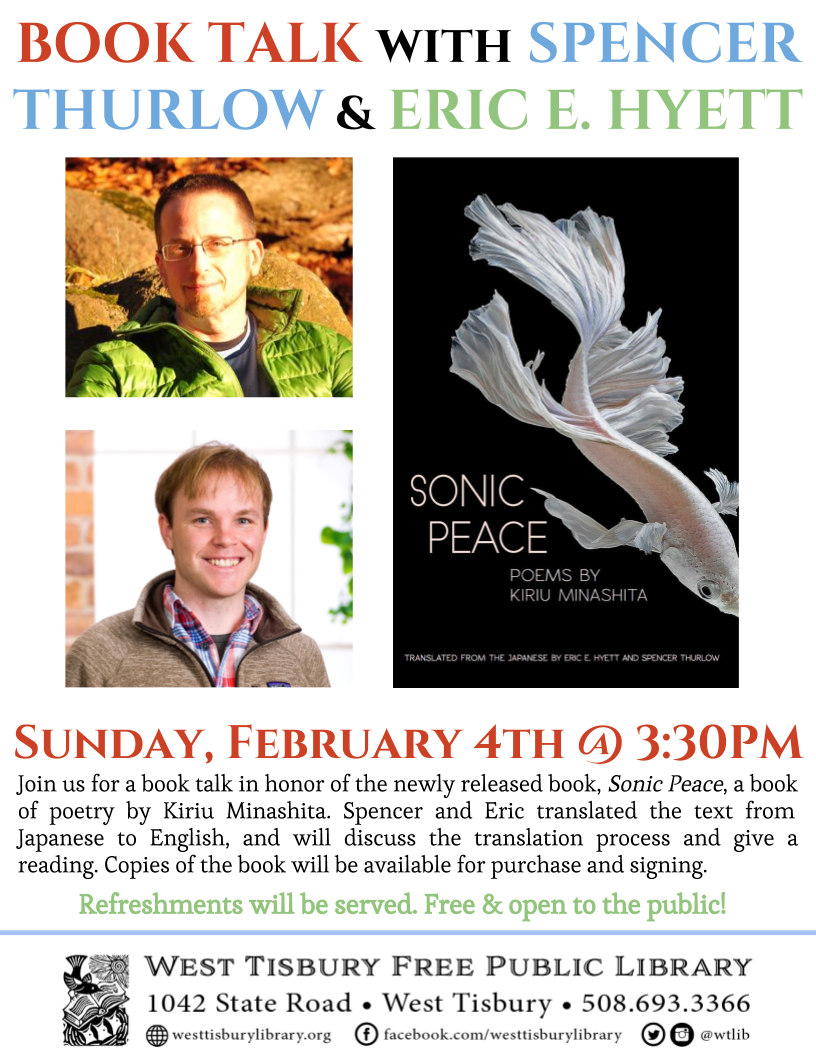 Book Talk with Spencer Thurlow & Eric E. Hyett: Sonic Peace On Sunday, February 4th at 3:30 pm, the West Tisbury Library will host a book talk with Spencer Thurlow and Eric E. Hyett in honor of their...
Read More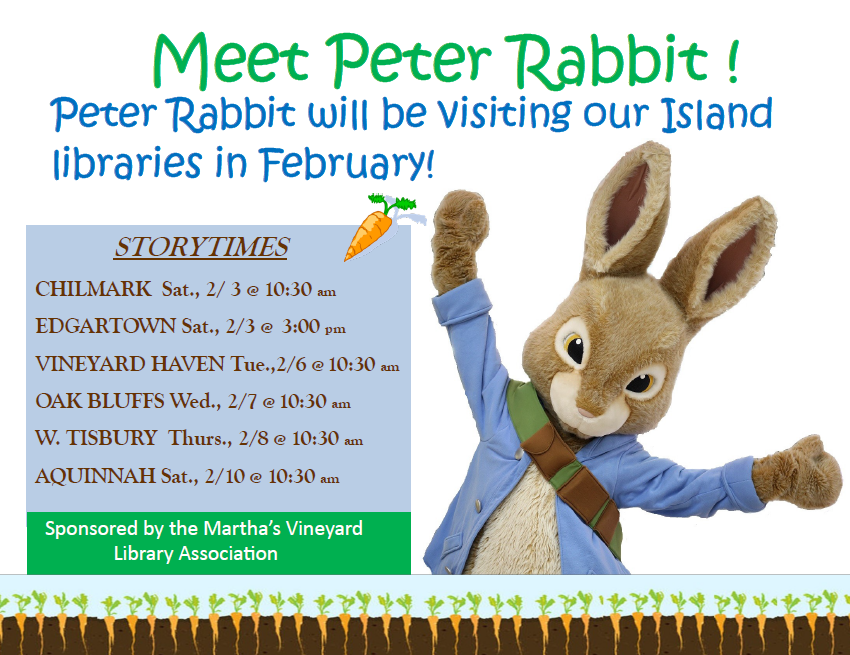 Meet Peter Rabbit! On Thursday, February 8th at 10:30am, the library will host pre-school storytime with special guest Peter Rabbit. This beloved storybook character will share songs, stories, and hugs!