Calendar
Jan
25
Mon
2021
Online! Balance: Chi Kung, Yoga & Breath
Jan 25 @ 11:30 am – 12:30 pm
Online! Balance: Chi Kung, Yoga & Breath
On Mondays and Fridays at 11:30am, the West Tisbury Library will host an online Balance Series led by Kanta Lipsky. In this class, we will explore ways to strengthen our connection to the earth and increase our bodies' ability to maintain good balance. No yoga mat needed, but a chair will be necessary for some of the movements.
Classes will meet virtually through Zoom. All are welcome. Please contact wt_mail@clamsnet.org to sign up. Free and open to the public.
Kanta Lipsky is a massage therapist and yoga teacher. She is also a painter, dancer, singer, and playwright who has been exploring alternative forms of healing and well being for many years.
Virtual Children's Musical Theater Dance Class
Jan 25 @ 5:15 pm – 6:00 pm
Children's Musical Theater Dance Class – Mondays 5:15-6pm (1/11, 1/25, 2/1, and 2/8)
A dance class great for all levels that focuses on the style, storytelling, and emotion brought forth through dance for musical theatre. Expect fun and upbeat songs that really get you moving! Available to all body abilities, ages 7-12.
Email mlawson@clamsnet.org for the ZOOM log in to join. Classes will meet weekly through January and February.
About the teacher:
Hallie Brevetti is a professional actor, singer, and dancer who graduated from the Honors Program at Emerson College with a B.F.A. in Musical Theatre. She has been working in professional theater for the last seven years and, most recently, was featured on the Broadway National Tour of A Bronx Tale. She loves to get students who are interested in musical theatre moving in a fun way during this time. Please visit www.halliebrevetti.com to learn more about Hallie.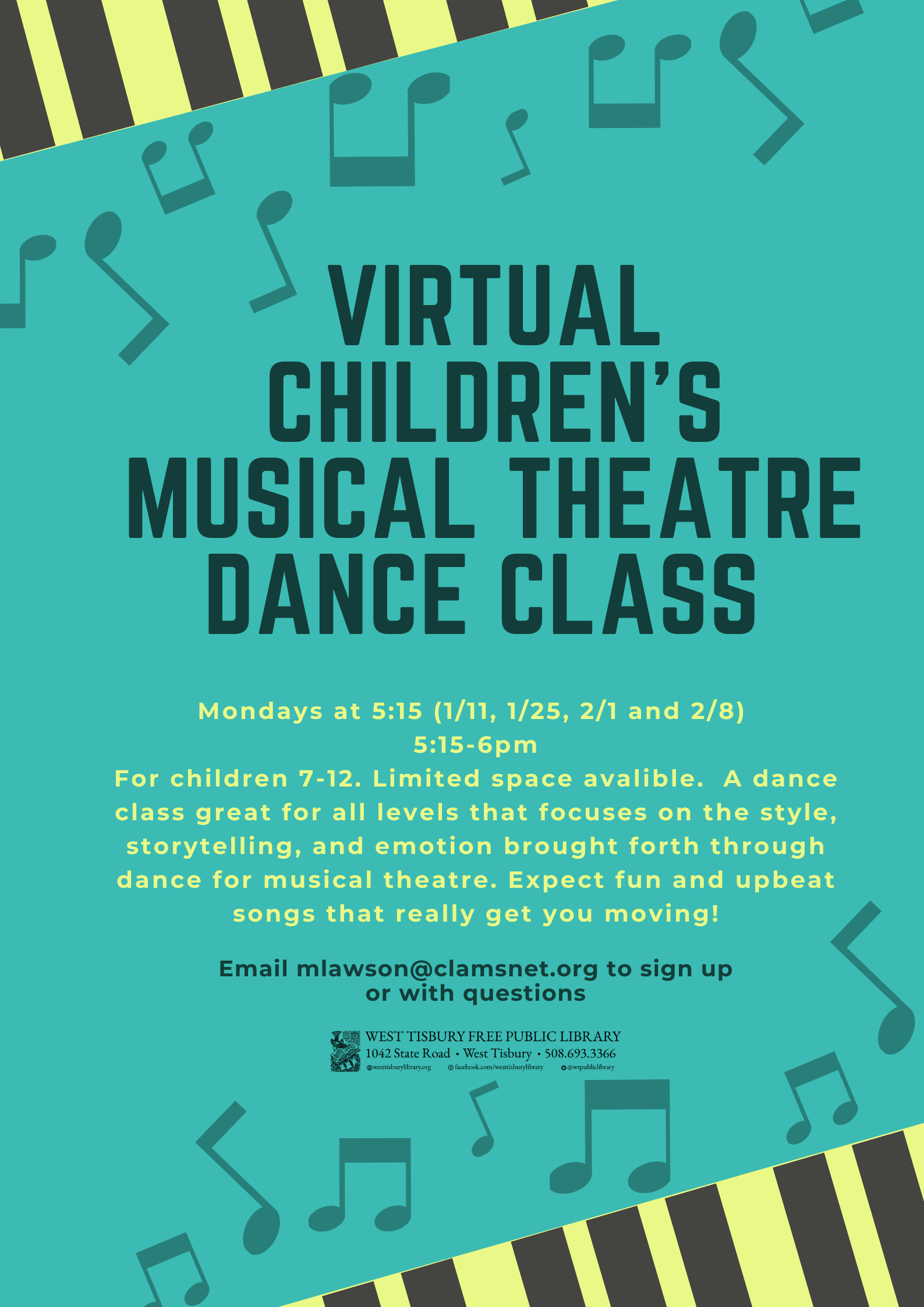 pastels- CLASS FULL
Jan 25 @ 5:30 pm – 6:30 pm