New YA artist display in the YA room!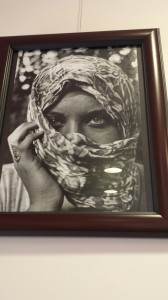 YA Artist Kylie Hathaway's photography is on display in the YA room downstairs through February 2017.
"Imagine photography as the threshold of one world to another; of unexpected stories coming alive with every click of the button."
Kylie enjoys capturing what's most commonly covered up from society, the life behind the closed door, the flaw of masking beauty, and the biggest regret/mistake that weighs on one's shoulders. Kylie rarely uses color in her photos, as she says black and white photos "play a key role in delivering the message across in a way color can't. By taking away colorful distractions the viewer is faced to take in the stage before their eyes, they will invite new, possibly unexpected emotion(s), and hopefully my pieces will leave an imprint in the memories of the viewers."
Kylie is a student at the Martha's Vineyard Regional High School.