Howard Zinn Read-a-thon Book Banning Discussion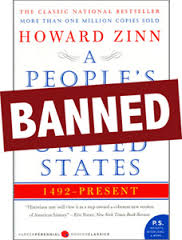 Howard Zinn Read-a-thon Book Banning Discussion
Saturday, April 1st from 11:00 am – 1:00 pm
Join Cathy Walthers and Caitlin Jones for a discussion about book banning.
A bill to ban the books of historian Howard Zinn from some public schools has prompted several Vineyard residents to organize this Howard Zinn Read-a-thon.
Participants will take turns reading from books by the late Zinn, a long-time professor at Boston University and author of more than 20 books. Zinn wrote extensively about the civil rights and anti-war movements, and labor history of the United States.
This event is free and open to the public.