Guest Post: Helen M. DeBlase Reviews Two Mysteries
I've just finished reading two new mysteries, both first published books for their authors.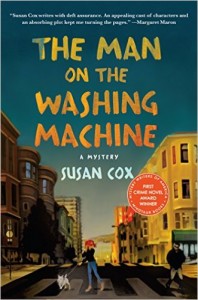 I picked up The Man on the Washing Machine by Susan Cox, because I'm a pushover for a quirky title. The main character, Theophania Bogarts, has landed in San Francisco after running away from a tabloid-frenzied family tragedy. Serendipity leads her into buying a building and starting a business, as she hopes to live in anonymity. Unfortunately, an oddball collection of neighbors and a series of break-ins and murders expose her to more publicity and danger. The plot is very convoluted and a bit far-fetched in spots, but over all, a good read.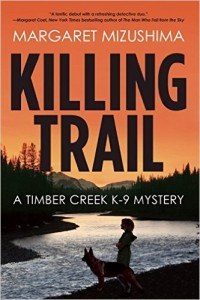 The Killing Trail by Margaret Mizushima is a straightforward police procedural that draws you in from the first page. Mattie Lu Cobb is the deputy who wins the assignment to become the first K-9 unit in their Colorado County. Shortly after she and her partner, Robo, return from training school, the body of a young teenager is found. At the same time, a noticeable increase in drug use and supplies is occurring. As the two, deputy and dog, learn to work and trust each other, they are following the clues that lead to solving the crimes. Highlighting the work that well-trained dogs can do in law enforcement, and two very engaging characters made this an enjoyable read.