West Tiz Book Club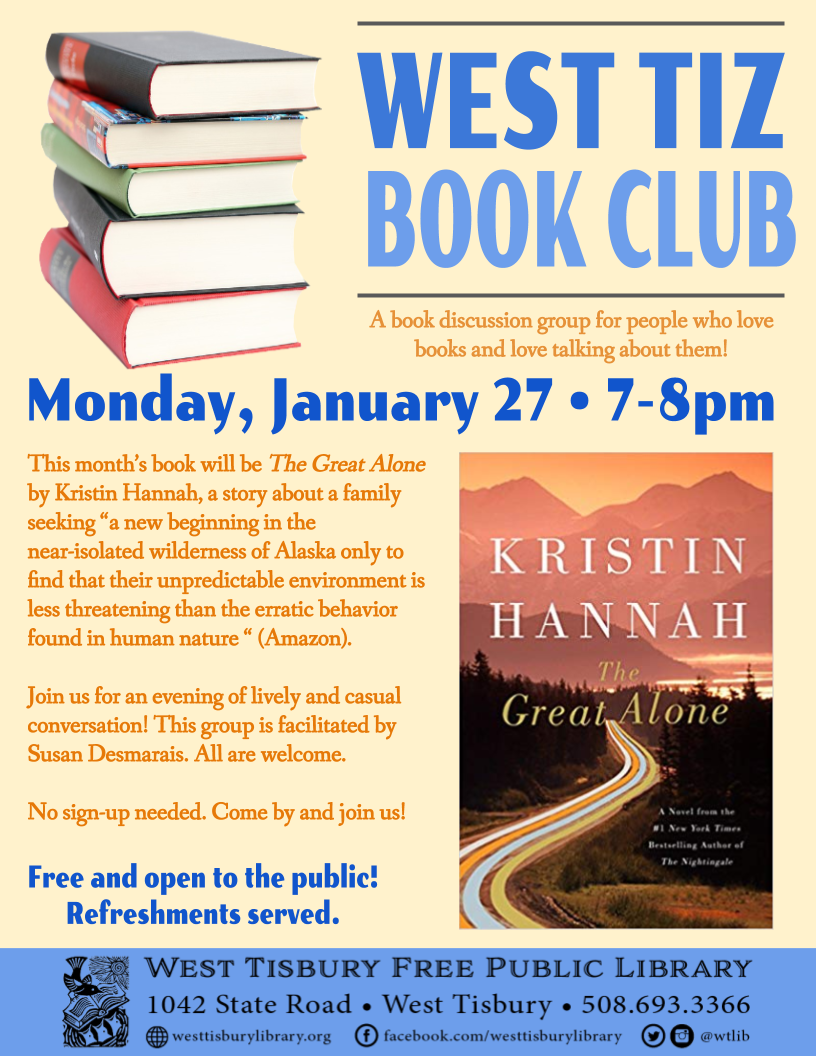 "West Tiz Book Club"
On Monday, January 27 at 7pm, the West Tisbury Library will host the next meeting of "West Tiz Book Club," a book discussion group for people who love books, and love talking about them.
This month's book will be The Great Alone by Kristin Hannah, a story about a family seeking "a new beginning in the near-isolated wilderness of Alaska only to find that their unpredictable environment is less threatening than the erratic behavior found in human nature " (Amazon).
Join us for an evening of lively and casual conversation! This group is facilitated by Susan Desmarais. All are welcome.
No sign-up needed. Come by and join us! Free and open to the public.