Virtual SCI-FI Book Club!
When:
March 30, 2020 @ 5:00 pm – 6:00 pm
2020-03-30T17:00:00-04:00
2020-03-30T18:00:00-04:00
Virtual Sci-Fi Book Club – Presented by the West Tisbury Library!
Our second reading will be "The Women Men Don't See," by James Tiptree Jr. This casual discussion group will be led by Alexandra, librarian and life-long sci-fi nerd. Please email Alexandra at apratt@clamsnet.org to join. This week's short story is available free online.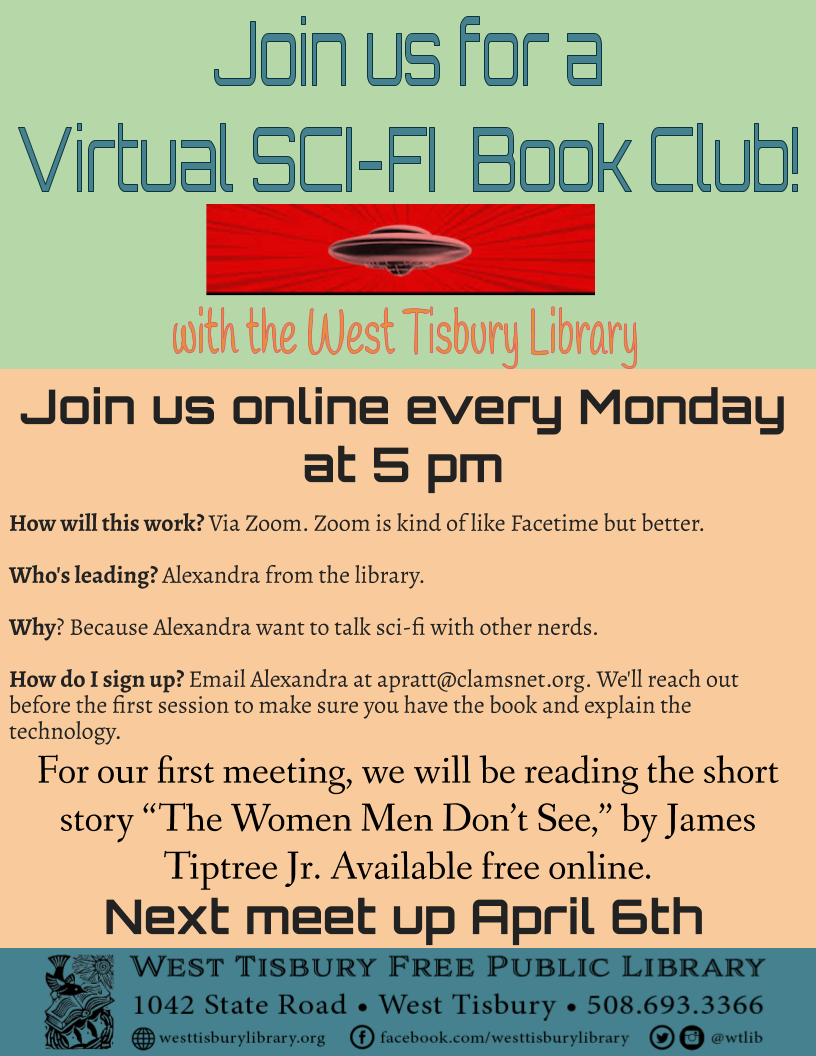 We will help you access the story online and learn how to use Zoom. Science-fiction isn't only a widely popular genre, it is a powerful way to explore and imagine new ideas and ways of being. As the great Ursula K. Leguin said "It is above all by the imagination that we achieve perception and compassion and hope."