Vineyard Sound Concert and Ice Cream Social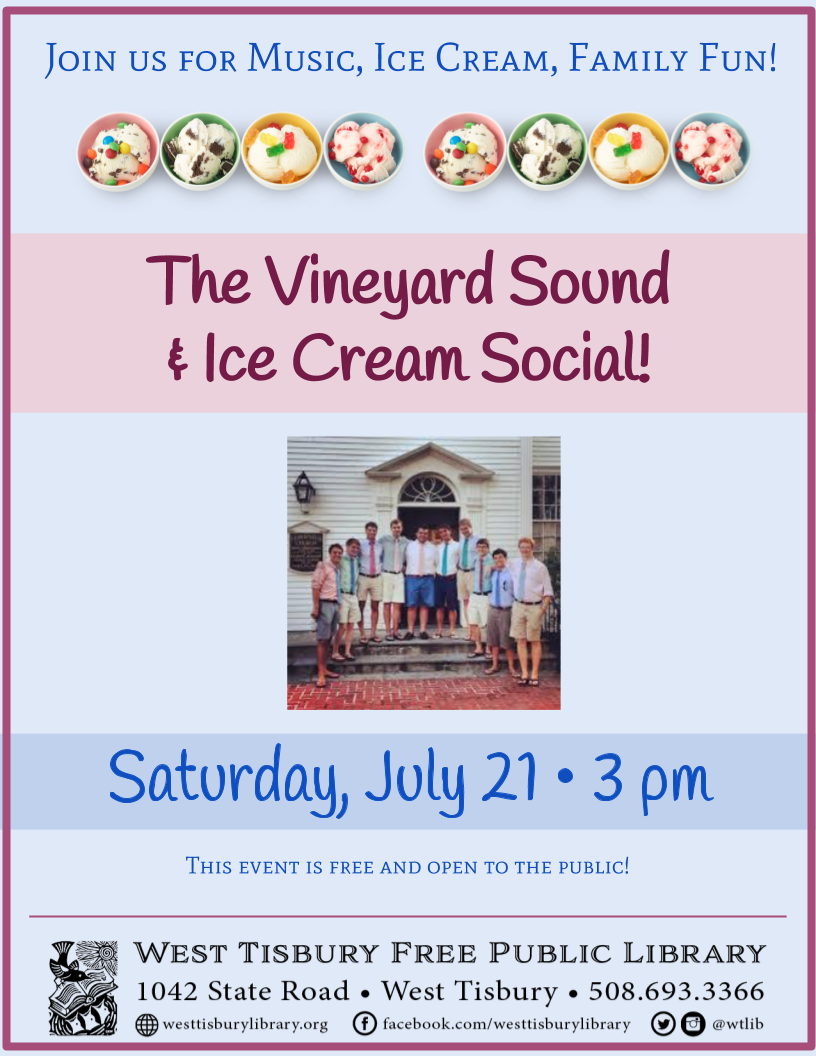 Family fun with the Vineyard Sound! Bring your sweet tooth and your family! On Saturday, July 21 at 3:00pm, the West Tisbury Library will host its annual ice cream social with music by the a capella group, The Vineyard Sound. This event is free and open to the public.
For over 25 years, The Vineyard Sound has been an annual fixture of summer entertainment on the island. Founded in 1992, the all-male vocal group began as a group of ten friends from Connecticut College, Skidmore College and Wesleyan University who came together with a common love for creating music and exploring the island. The Vineyard Sound is a federally recognized not-for-profit organization, dedicated to providing top notch a capella to public audiences around the island all summer long. Over 100 guys have had the privilege of singing nearly 2000 performances for Vineyard audiences. The organization hopes to continue being a part of the MV summer tradition for years to come.