The World of the Troubadours and Trobairitz IX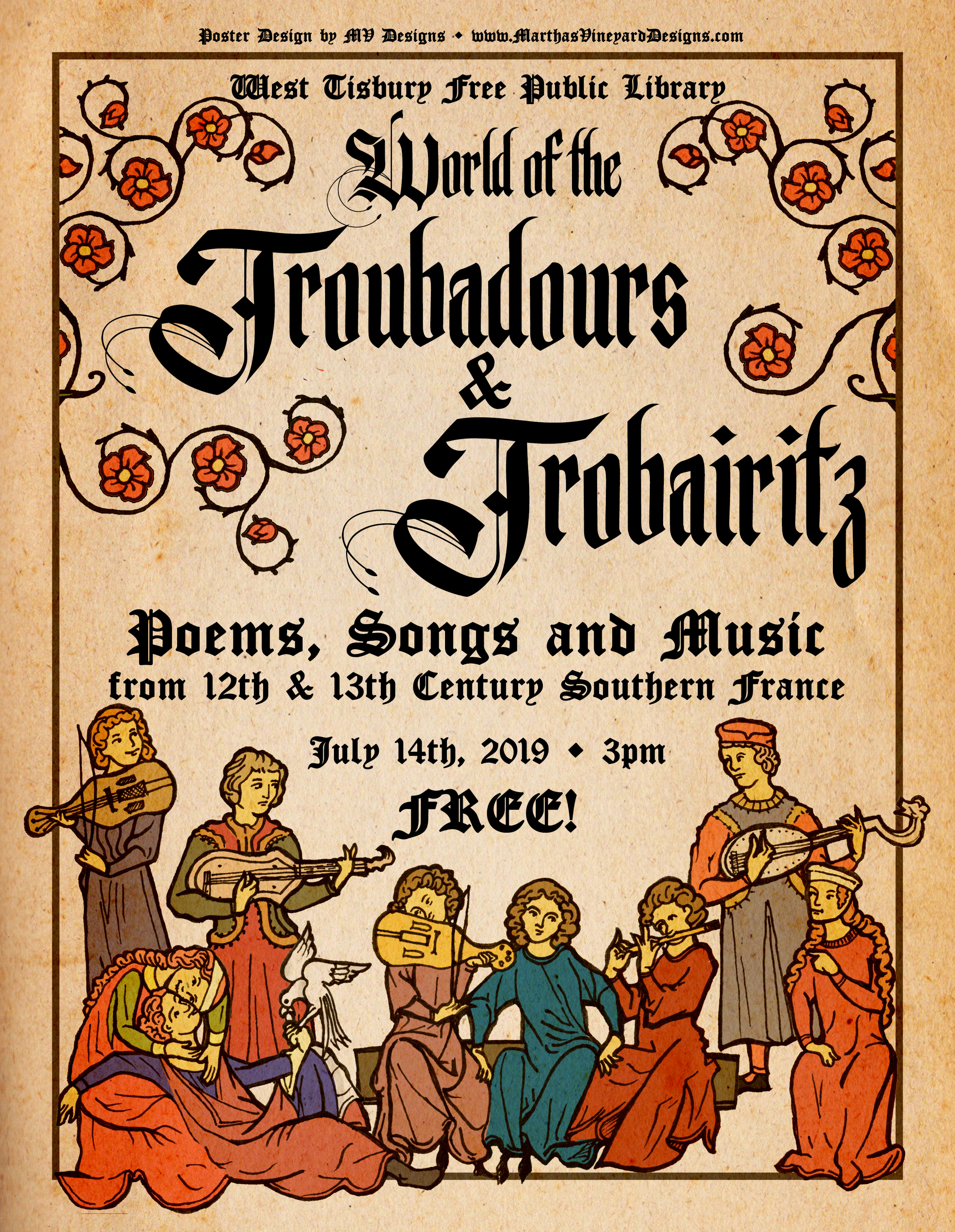 The World of the Troubadours and Trobairitz IX
Join us at the West Tisbury Library on Sunday, July 14th at 3pm for the ninth performance of "The World of the Troubadours and Trobairitz." This unique performance will feature 12th and 13th century poems read in English and sung in Occitan, their original medieval language.
The poems will be recited by Islanders Nancy Cramer, Kanta Lipsky, Jeannette Demeestere, Susanna Sturgis, John Alley, Christopher Carrick, Jonah Maidoff, Hunter Moorman, and Gaston Vadasz.
The poems will be sung by professional singers, tenor Daniel Gosten and soprano Shannon Rose McAuliffe from Boston. Shannon grew up on the Vineyard and was a member of the Minnesingers.
Musical accompaniment will be performed by Jan Elliot and Lisa Espersson from the Cape's early music group, Passacaglia, and Joe Scott from the Cape Cod Conservatory.
This annual event is free and open to the public.