CLASS FULL: Thanksgiving Centerpiece Workshop w/ Helene Barr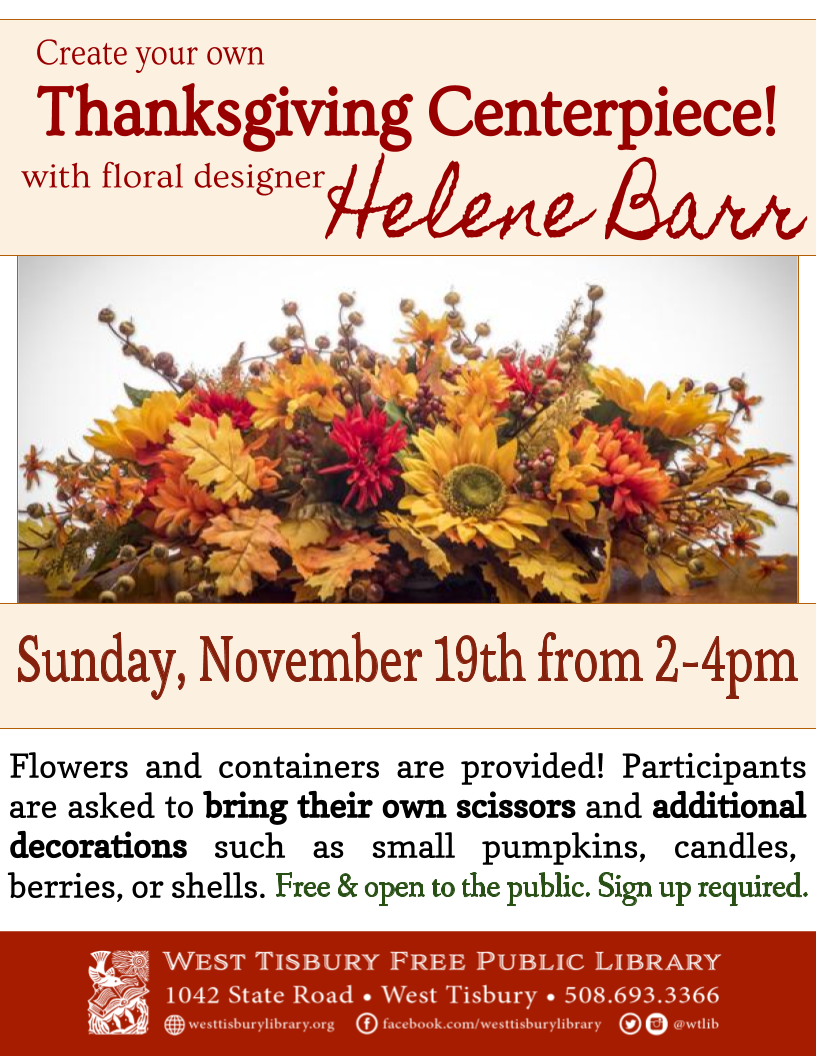 CLASS FULL!
Create a festive centerpiece to adorn your Thanksgiving table! On Sunday, November 19th from 2-4pm, floral designer Helene Barr will lead a workshop at the West Tisbury Library where participants can create their own floral centerpiece to take home! Flowers and oval containers will be provided. Participants are asked to bring their own scissors. All are encouraged to bring additional decorations to include into their centerpieces such as small pumpkins, candles, berries, or even seashells. Refreshments will be served. Space is limited, so please contact the library to sign up: 508-693-3366. This event is free and open to the public.
Helene Barr is a West Tisbury resident, world traveler, and garden writer with over 25 years of floral design experience.