Thank you for your service: A Listening Event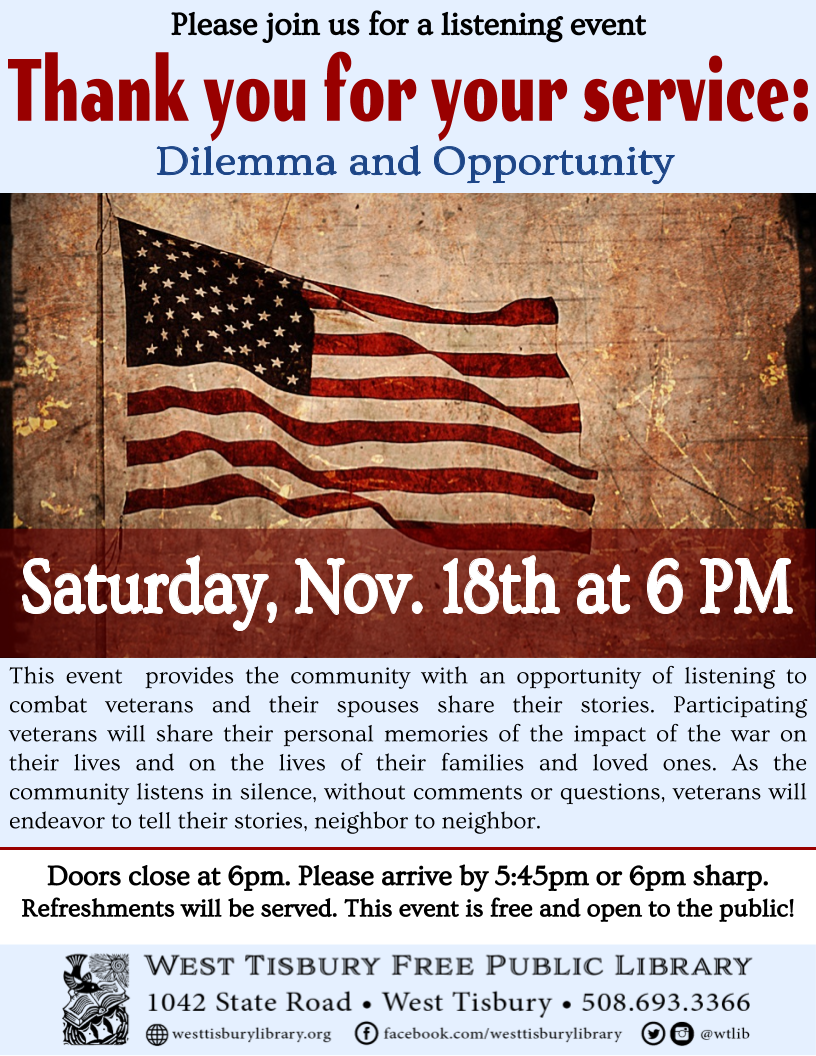 On Saturday, November 18th at 6pm, the West Tisbury Library will host an evening program that provides the community with an opportunity of listening to combat veterans and their spouses share their stories. The purpose of this event is to provide a forum that demonstrates the connectedness of communities and veterans. Participating veterans will share their personal memories of the impact of the war on their lives and on the lives of their families and loved ones. Patriotic war stories or political commentary will not be part of this highly personal process. As the community listens in silence, without comments or questions, veterans will endeavor to tell their stories, neighbor to neighbor. This event is free and open to the public.
Seating is limited. Please arrive early at 5:45pm or at 6pm sharp. Doors will close once the event begins, and seating will no longer be available. Following the program, refreshments will be provided.