Stanwood & Waters – Piano and Guitar Improv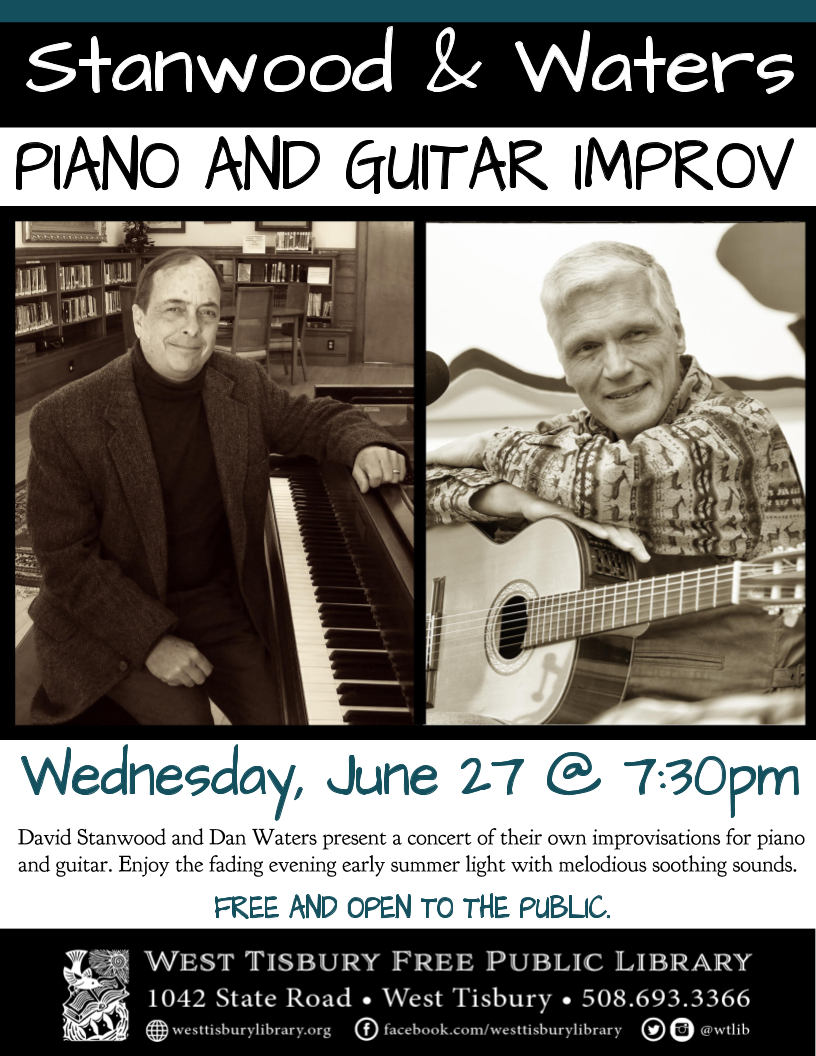 Stanwood & Waters – Piano and Guitar Improv
On Wednesday, June 27th at 7:30pm, join us at the West Tisbury Library for a concert featuring David Stanwood and Dan Waters performing their own improvisations for piano and guitar. Enjoy the fading evening summer light with melodious, soothing sounds. Refreshments will be served. This event is free and open to the public.
David Stanwood has been the Island's own piano tuner since 1979 and also enjoys playing piano in his own unique and mellow style
Dan Waters has lived on the Vineyard since 1977. He studied classical guitar in college, but became much more relaxed as the years passed.