Public Forum: Mill Brook Watershed Study Final Report
When:
June 25, 2018 @ 5:00 pm – 6:00 pm
2018-06-25T17:00:00-04:00
2018-06-25T18:00:00-04:00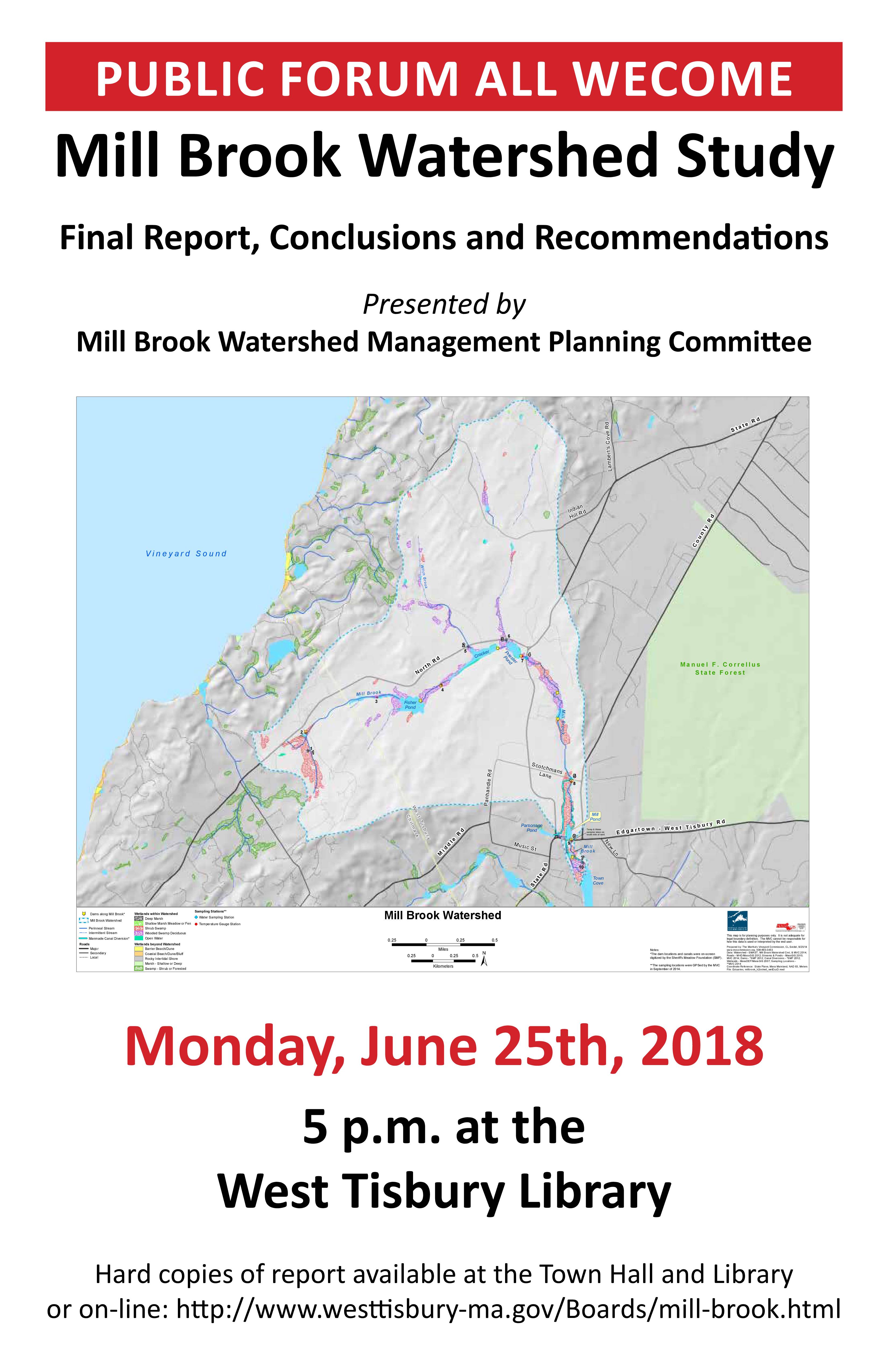 Town of West Tisbury
Mill Brook Watershed Study Final Report
After four years of archive review, consultation, field work, assessment and analysis, the Town of West Tisbury's Mill Brook Watershed Management Planning Committee is ready to share the data from the Mill Brook Watershed Study, as well as key findings, conclusions and recommendations.
The complete publication is now available on the West Tisbury town website at http://www.westtisbury-ma.gov/Boards/mill-brook.html. A limited number of hard copies will also be available at both the West Tisbury Library and Town Hall not later than Friday, June 15th.
The Committee is pleased to host an hour-long public forum on Monday, June 25th at 5:00 p.m. in the Library Community Room, and asks those who plan to attend to take a look at the study in advance and come prepared with questions and comments.
The forum will mark the conclusion of the Committee's work, after which the Board of Selectmen will formally receive the report and begin a process of review and implementation of recommended actions.