Poetry Drop-in with Spencer Thurlow and Donald Nitchie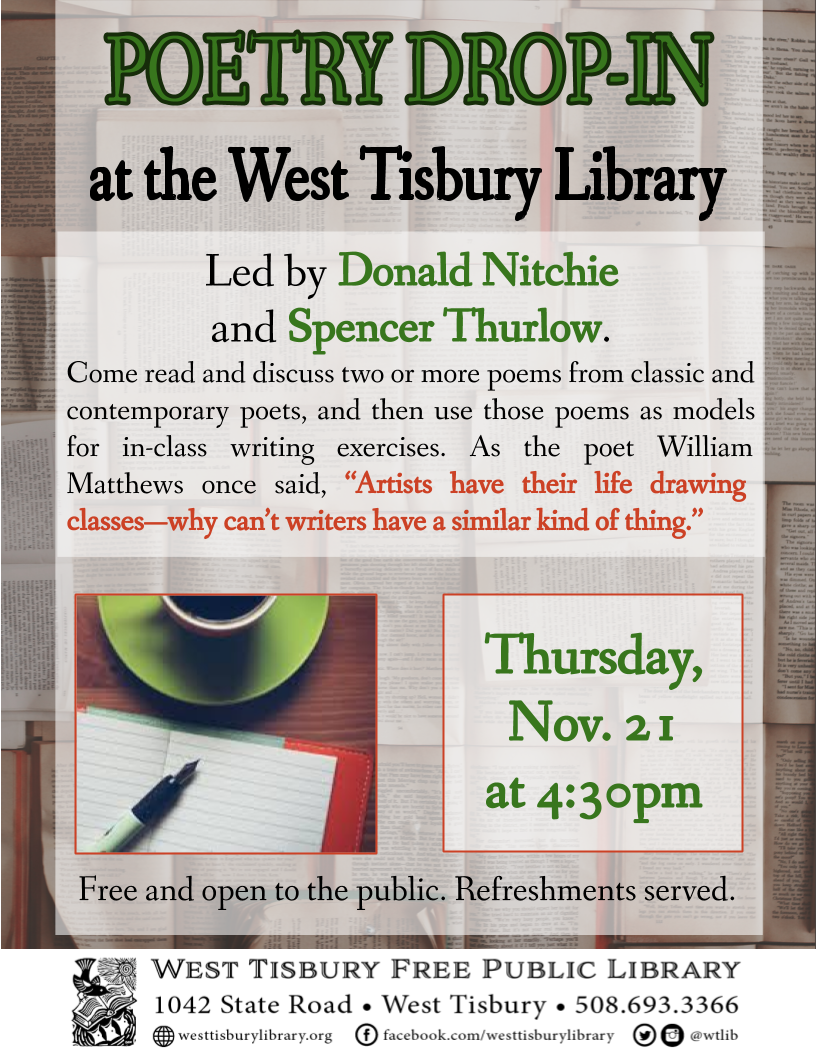 Poetry Drop-In at the West Tisbury Library
On Thursday, November 21 at 4:30pm, join us at the West Tisbury Library for a Poetry Drop-In workshop led by Island poets Spencer Thurlow and Donald Nitchie. Come join us in reading and discussing two or more poems from classic and contemporary poets, and then using those poems as models for in-class writing exercises. As the poet William Matthews once said, "Artists have their life drawing classes—why can't writers have a similar kind of thing?" This event is free and open to the public. Refreshments will be served.
Spencer Thurlow is the Poet Laureate of West Tisbury. He is a translator of the book Sonic Peace, a collection of poetry by Kiriu Minashita. His work has recently appeared in The Worcester Review, The Comstock Review, and others.
Donald Nitchie is a poet from Chilmark whose poetry collection "Driving Lessons" was published by Pudding House in 2008.