Missis Biskis Concert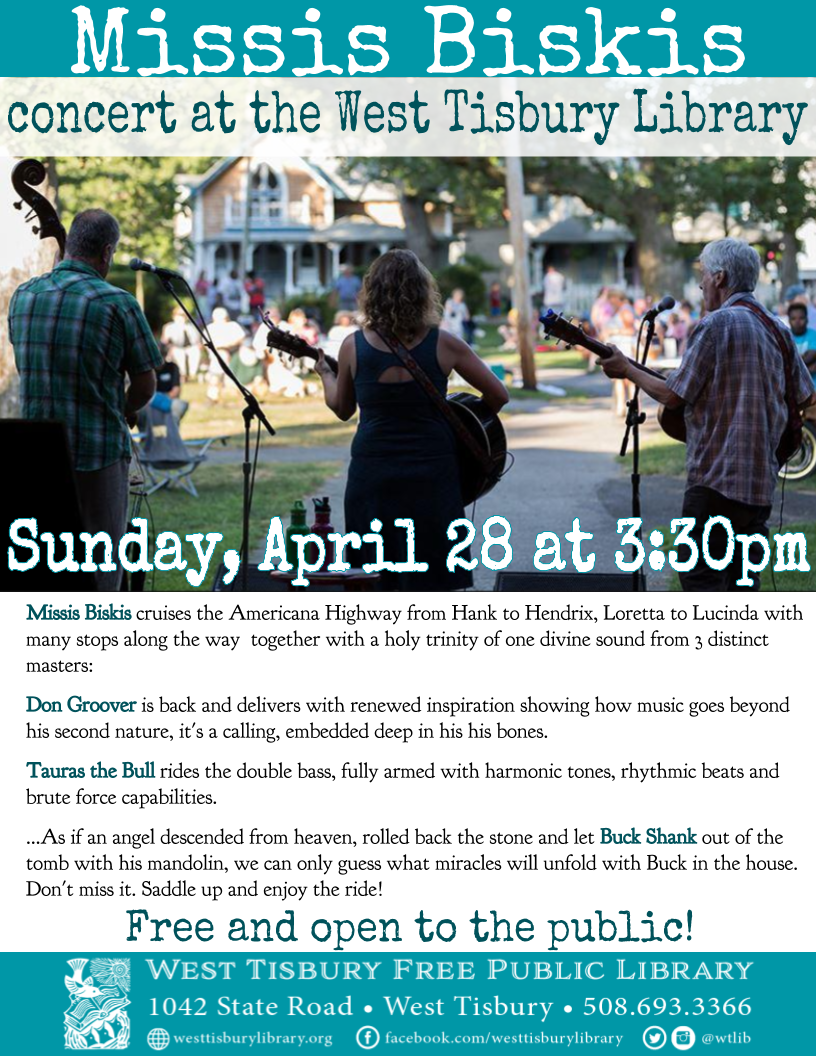 Missis Biskis Concert
On Sunday, April 28 at 3:30pm, join us at the West Tisbury Library for an afternoon of live music featuring Ellen and Tauras Biskis, Don Groover, and Buck Shank. This special event is sponsored by the West Tisbury Library Foundation and Friends of the West Tisbury Library. Refreshments will be served. This event is free and open to the public.
"Missis Biskis cruises the Americana Highway from Hank to Hendrix, Loretta to Lucinda with many stops along the way together with a holy trinity of one divine sound from 3 distinct masters:
Don Groover is back and delivers with renewed inspiration showing how music goes beyond his second nature, it's a calling, embedded deep in his his bones.
Tauras the Bull rides the double bass, fully armed with harmonic tones, rhythmic beats and brute force capabilities.
…As if an angel descended from heaven, rolled back the stone and let Buck Shank out of the tomb with his mandolin, we can only guess what miracles will unfold with Buck in the house.
Don't miss it. Saddle up and enjoy the ride!"