Class full – Intermediate Guitar Class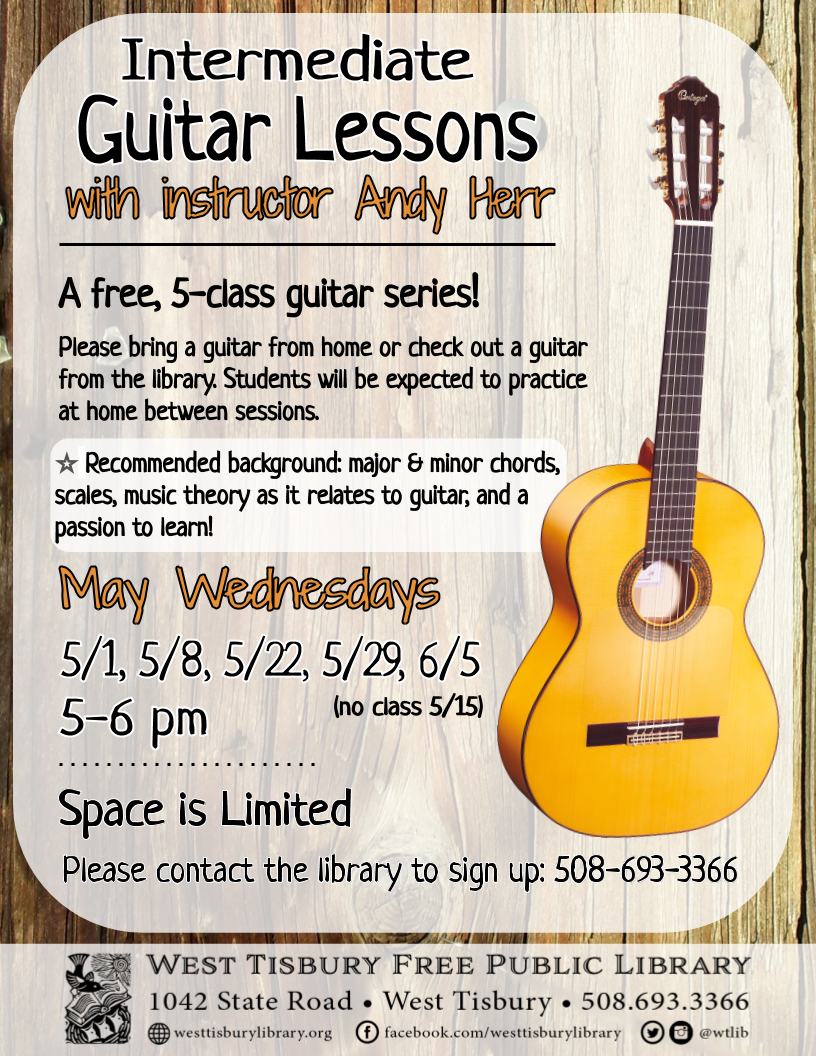 Free Intermediate Guitar Course at the West Tisbury Library
With Instructor Andy Herr
Join us at the West Tisbury Library for a free series of five intermediate guitar lessons with instructor Andy Herr. This class is designed for aspiring intermediate students who are comfortable playing common major and minor chords, have introductory knowledge and proficiency with scales, and a very basic understanding of music theory as it relates to the guitar, or a passion to learn it! Classes meet most May Wednesdays from 5-6 pm. Please bring a your own guitar. A few guitars are available to check out from the library. Students will be expected to practice at home between sessions. Space is limited, so please pre-register by calling 508-693-3366 or sign-up at the library. We ask that students commit to attending all five sessions. This class is for teens and adults. Please note: this is not a beginner course.
Andy Herr is a classically-trained musician dedicated to a life of musical fulfillment. His flexible, fun-loving instruction covers a variety of instruments and styles, enabling a broad range of students from young children to the elderly.
Class dates: 5/1, 5/8, 5/22, 5/29, 6/5 (no class 5/15).