Herbs for Wellness (aka Kitchen Witchin') Class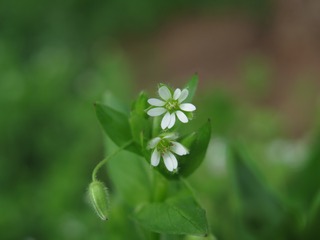 Herbs for Wellness (aka Kitchen Witchin') Classes
Beginning Friday, May 4th at 10:30am, the West Tisbury Library will be offering a series of four "Herbs for Wellness" classes led by Jennie Isbell-Shinn. In this four week class, we'll consider the structure and function of some major body systems and learn about simple herbal preparations used for optimal functioning of these vital systems. Along the way, we'll explore cautions about "this-for-that" herbalism (allopathic herbalism), learn about vitalist principals and herbal energetics, and of course, drink tea together!
This series will include:
-Some basic forms for herbal preparations.
-Anatomy and physiology of body systems including the digestive, circulatory, nervous and respiratory systems.
-Glimpses into traditional medicine systems and their guiding principles.
-Spring weeds to make friends with.
-Recipes! Things to taste!
Classes meet May Fridays from 10:30-11:30am: 5/4, 5/11, 5/18, 5/25. The series is cumulative, so participants are asked to commit to all four classes. Please contact the library to sign up: 508-693-3366. Free and open to the public.
Jennie Isbell Shinn is a West Tisbury resident of almost three years. Her work and passions include massage therapy, yoga, dreamwork, and herbalism. For more information, visit Jennie online at www.jennieisbell.com.