Class Full – Health Self Improvement Series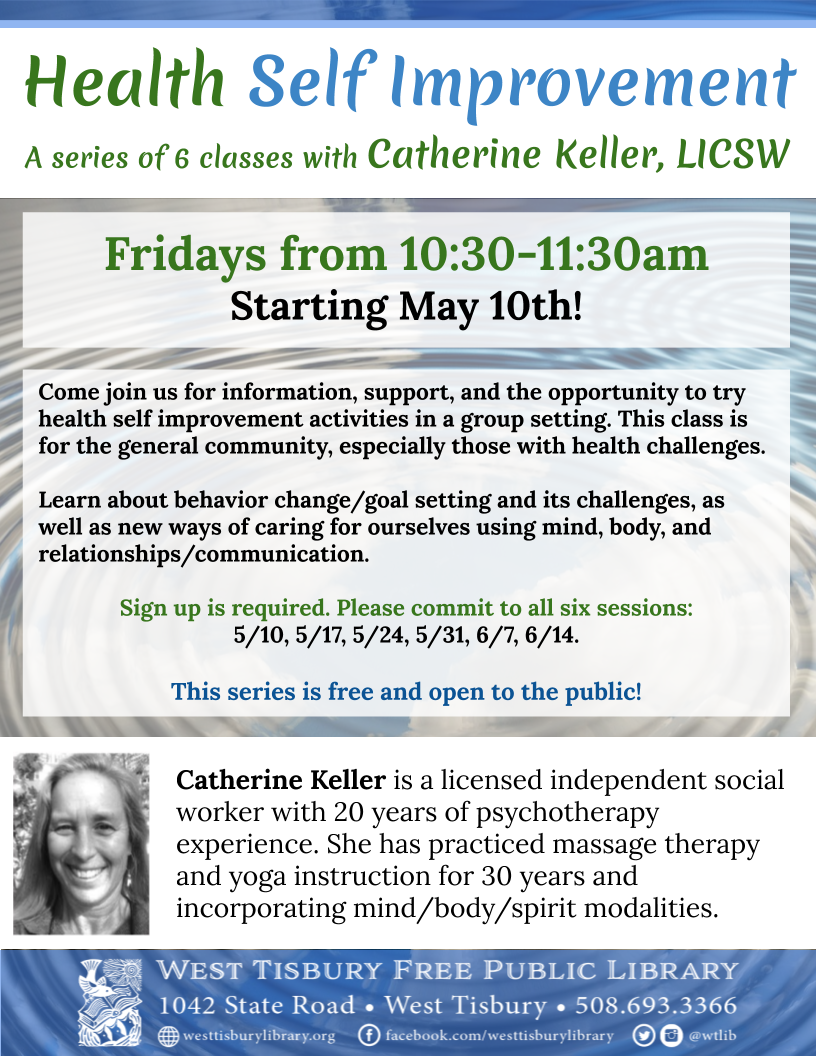 CLASS FULL!
Health Self Improvement Series
Starting Friday, May 10th, Catherine Keller, LICSW will be offering a weekly series of six "Health Self Improvement" classes at the West Tisbury Library. These classes are meant to offer information, support, and the opportunity to try health self improvement activities in a group setting. This class is for the general community, especially those with health challenges. Catherine will cover topics including taking better care of ourselves in the physical, emotional, and relational areas of our health. She will also cover behavior change/goal setting and its challenges, as well as new ways of caring for ourselves using mind, body, and relationships/communication. This series is free and open to the public.
Classes will meet on Fridays from 10:30-11:30am. Sign up is required, and sign up is for all six sessions: 5/10, 5/17, 5/24, 5/31, 6/7 & 6/14.
About the instructor:
Catherine Keller is a licensed independent social worker with 20 years of psychotherapy experience. She has practiced massage therapy and yoga instruction for 30 years and incorporating mind/body/spirit modalities.