Drag Queen Storytime with Reina Del Taco!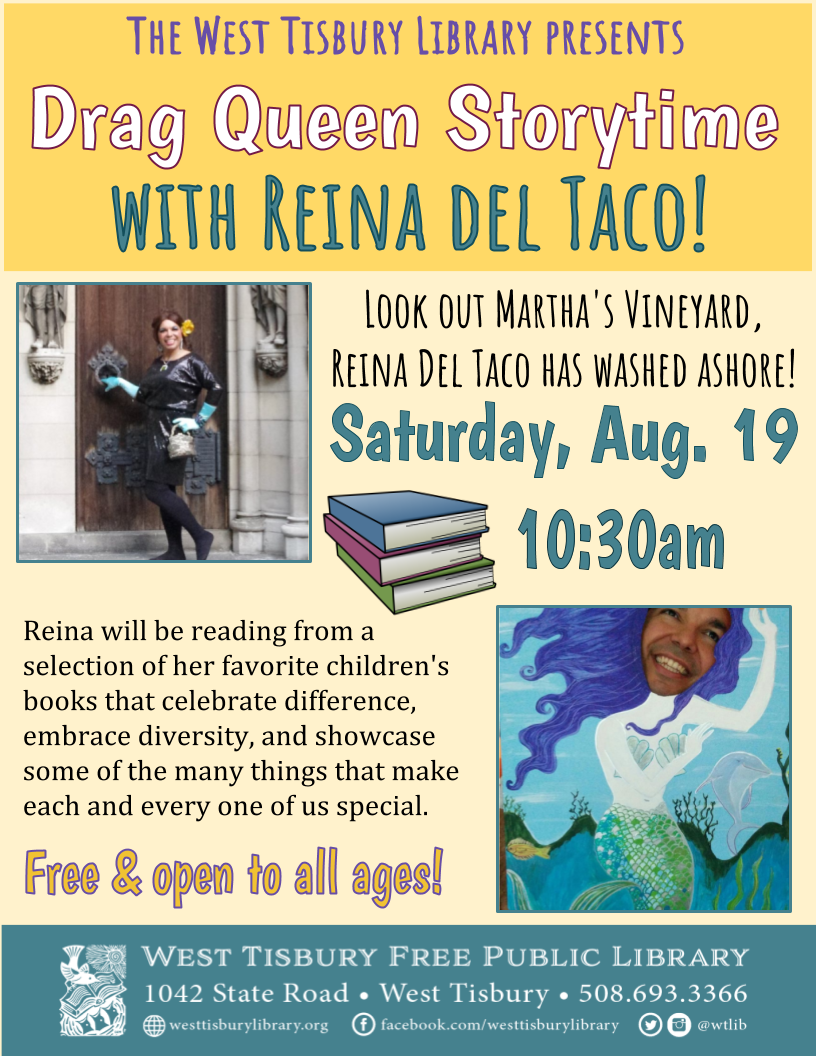 Look out Martha's Vineyard, Reina Del Taco has washed ashore! On Saturday, August 19th at 10:30am, Reina will visit the West Tisbury Library to lead the island's very first Drag Queen Storytime! Have you ever felt different from others? Do you feel like sometimes you are living on your own island? At this special storytime, Reina will be reading from a selection of her favorite children's books that celebrate difference, embrace diversity, and showcase some of the many things that make each and every one of us special. Children, teens and adults of all ages are welcome. This event is free and open to the public.
Originally from Los Angeles, Reina del Taco has delighted audiences in New York City and Mexico City before deciding to spend some time in New England for a season or three. Reina loves books, technology, and is passionate about education. She firmly believes that you can never be too old to learn something new or make a new friend. In her free time she can be found at the thrift store on Chicken Alley rummaging for new looks, rollerblading on Katama, or enjoying lobster at sunset in Menemsha.